Congratulations! The Catholic Church congratulates you on your decision to marry. Our aim is to support you in making your marriage the best possible.

The marriage preparation courses run in the Archdiocese of Wellington are designed to give you and your partner time to discuss and reflect upon important topics.
Marriage Preparation Courses
The marriage preparation courses include: how our family of origin affects the way we communicate; developing a shared understanding of marriage; intimate communication; managing conflict, intimacy and sexuality, and the Sacrament of Marriage, all from a Catholic perspective.
There are two parts to the Archdiocese's marriage preparation programme, Commit and "Love is a Decision". These courses are designed to build strong foundations for a lasting marriage. All are welcome regardless of religious belief. The course facilitators are trained married people and the courses give you:
Quality time together with your partner;
Real life experience shared by married couples;
Relationship education.
Commit
Is an inventory-based programme conducted over two sessions. It is an opportunity for a couple to reflect on their relationship at a moment in time, identifying strengths, challenges and areas of growth. This is the beginning of your marriage preparation. For COMMIT, a facilitator will contact you both to discuss a suitable time and place to meet. When you enrol for "Love is a Decision" you will automatically be enrolled for COMMIT. Bookings for COMMIT are now open for 2020.
Felicity Giltrap, Marriage Programmes Coordinator
marriage@wn.catholic.org.nz 04 496 1719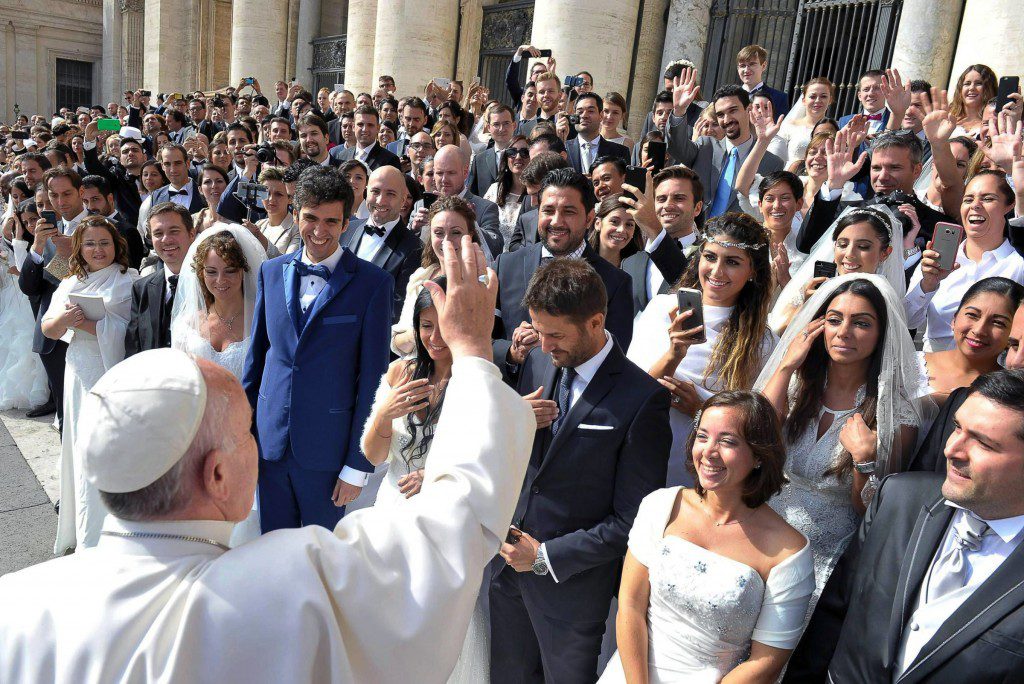 Love is a decision
Is a group marriage preparation course run over two consecutive Sundays. It is designed to encourage quality time between you and your partner to discuss important topics.
Bookings for the 2020 Marriage Preparation Courses called "Love is a Decision" are now open.
Please book via the online booking form for the course you wish to attend below. Dates for our 2020 "Love is a Decision" Marriage Preparation courses are below. Please click on the link to register.
'Love is a Decision' March 1 and 8
'Love is a Decision' June 7 and 14
'Love is a Decision' September 13 and 20
'Love is a Decision' November 1 and 8
For more information please contact: f.giltrap@wn.catholic.org.nz 04 496 1719

COMMIT and Love is a Decision are very popular courses. You need to book early to ensure a place (at least six months before your wedding).
Is a live out weekend group course. It is a weekend course to plan your marriage and discuss important topics together. The cost is $180 per couple. The dates for Engaged Encounter in 2020 are:
14-15 March, 18-19 July, 14-15 November. To book go to:
www.cee-wellington.co.nz
or call Simon and Kate Olsen (04) 801 6192 or email simonolsen@gmail.com
Getting married in New Zealand or overseas
All Catholic marriages require pre-nuptial papers to be completed with a priest. Whether you are getting married in New Zealand or overseas it is essential that you contact your parish priest as soon as possible to arrange an appointment to complete the marriage papers.
Marriage papers are required for all weddings, both in and outside the church building. It is especially important if your marriage is taking place overseas or in another diocese in New Zealand. Your marriage papers are prepared in the place where you currently reside.
If your wedding is to be held outside the church, or in another New Zealand diocese or overseas, the papers are forwarded by your priest to the Vicar General, Monsignor Gerard Burns in the Wellington Archdiocese. He will then provide any further documentation required.
The marriage papers are then sent to the bishop's representative (Vicar General or Vicar for Marriages) in the diocese where you are being married. They are then forwarded to the priest who will officiate at your wedding. Please allow at least 6 months for this process.
Felicity Giltrap, Marriage Ministries
My role with the Marriage, Family and Young Church Ministries Team is to coordinate marriage preparation programmes in the Archdiocese of Wellington. These include the Commit and Love Is A Decision programmes. I oversee a team of volunteers involved in this marriage education. I also look after the archive records of marriages in the Archdiocese. Perhaps my best formation for this role has been my own twenty-five years of marriage to Rob and the experience of raising our two children in a mixed faith home. Please contact me if I can help.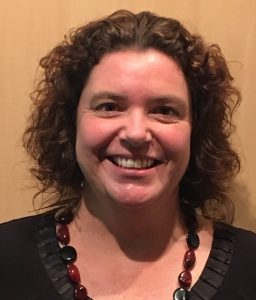 Felicity Giltrap, Consultant: Marriage Ministries
marriage@wn.catholic.org.nz, 04 496 1719
February 2020
ADW Marriage Ministries
Valentine's Day reminds us that our mission as Christians is to love. 'To love' is our founding Christian principle. It is what we are called to do. We are called to live the Gospel of Jesus, love God and love our neighbour. 1 John 4:8 declares simply and boldly, God is love. Marriage is the sacrament of love. It shows through its lifetime commitment that love works. The married couple become the sign of God's love in the world. All who love are sent on a mission into the world to spread the good news and to simply – love. Sometimes it is not that simple, difficult relationships and fractured families can test our resolve to love. With the grace to forgive and love again, love can repair and restore relationships and that is a beautiful gift that we have been given. Valentines Day is for everyone – young and old- to celebrate the many ways God is revealed to us through our human loving. It is a day of praise and thanksgiving for this most wonderful gift. Our mission is possible with love.