Parish Leadership Vicariate
The Parish Leadership Vicariate provides pastoral support for Parishes and Parish Leadership Teams. It facilitates a focused delivery of resources and services that best reflects the changing needs of parish life. It does this by:
Helping embed and bring to life Cardinal John Dew's vision of collaborative leadership teams of priests and lay pastoral leaders ministering together.
Creating a framework to better connect the Vicariate with the Diocese by improving communication, enhancing presence and visibility, ensuring parishes have a sense of being 'heard', and providing prompt follow-up.
Keeping parishes updated about Archdiocesan priorities.
Bringing the Vicariate team together to provide ongoing formation, support and mentoring for each other and, in particular, for the lay pastoral leaders.
Organising ongoing formation for parish leadership – Clergy, Lay Pastoral Leaders, Pastoral Councils, Parish Secretaries/Office Administrators and those involved in liturgy.
The Vicariate includes:
The ministries of the Samoan Chaplaincy, Lay Pastoral Leaders, and Launch Out Formation Programme.  In the Parish Resources pages are many examples of best practices and samples of mandates to guide parish leadership teams.
The Vicariate team includes:
  Mary-Ann Greaney: Director, Parish Leadership Ministry Vicariate
04 496 7784 m.greaney@wn.catholic.org.nz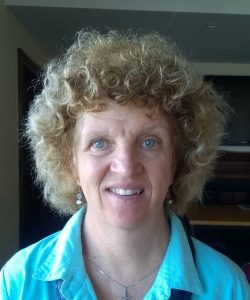 Christine (Chris) Walkerdine: Parish Engagement Coordinator
04 496 1706 c.walkerdine@wn.catholic.org.nz
   Maya Bernardo: Launch Out Formator/Manager
04 496-5182 m.bernardo@wn.catholic.org.nz
Mikaele (Mika) Teofilo: Samoan Chaplaincy Lay Pastoral Leader
04 4961707 m.teofilo@wn.catholic.org.nz
    Ann Williams: Secretary
04 496 5182 a.williams@wn.catholic.org.nz
Lay Pastoral Leaders (LPL)
Joe Green – Catholic Parish of Wellington South
Sharon Penny – Catholic Parish of Wairarapa
Debbie Matheson- Sacred Heart Cathedral
Kitty McKinley– St Francis of Assisi Ohariu Parish Leadership Team
Barbara Rowley – Catholic Parish of Te Awakairangi