WelCom News
A newspaper for the Wellington and Palmerston North Catholic Dioceses
Teens fearless on retreat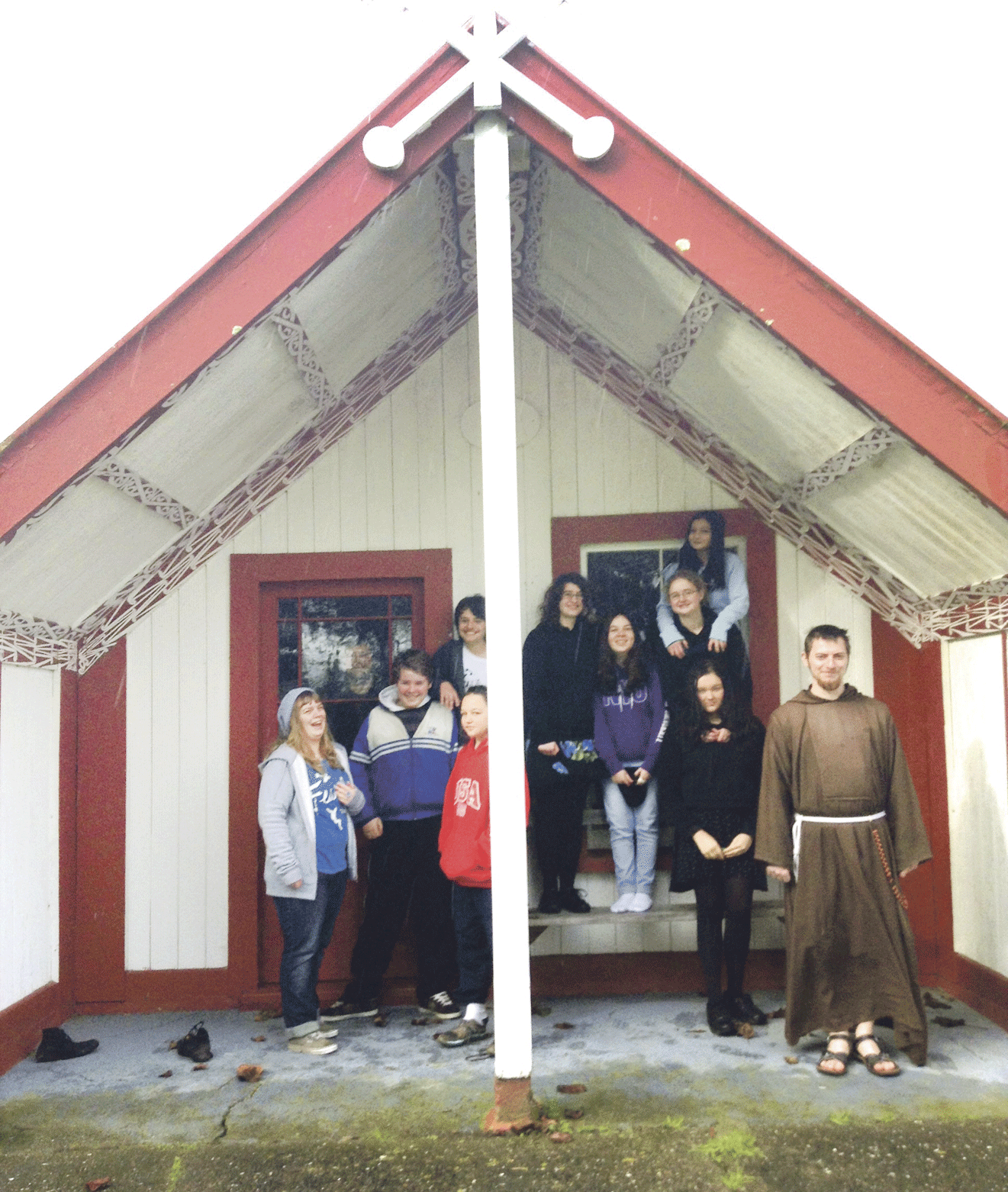 Archdiocesan News
Carmina Baco-Owen
September 2013
It was the last day of term 3 and I was excited about where I was going that weekend. From 12 to 14 July, I joined a group of teens and leaders from Life Teen at St Patrick's Kilbirnie in Otaki for a retreat at Pukekaraka Marae.
The leaders organised activities so that we could learn more about how to be 'fearless', the 2013 theme of Life Teen International.
To represent the theme of our retreat, we learned a new song – Chris Tomlin's Whom Shall I Fear – and sang it many timaes during the weekend.
On Saturday we went to Mass at St Mary's, the oldest Catholic church still in use in New Zealand, followed by reconciliation.
On our mid-winter swim at Otaki beach, most of us dipped our toes in the water and some of us were fearless and put our heads under. That afternoon we also played table tennis, soccer with a rugby ball which was very funny, and prepared dough for our pizza that night.
After dinner we prayed the Stations of the Cross up the hill behind the marae and under the crucifix at the top.
I really enjoyed spending time with Christ and getting to know him more, and meeting new people.
The group's fearless activities can be sampled on their YouTube page.