Kia ora koutou katoa,
All funds raised from the 2020 Cardinal's Care Appeal will support Marriage, Family and Young Church Ministries and make possible such programmes as Young Church (YC) Tuākana: College Youth Ministers.
As Tuākana, or 'older siblings', young people in their early 20s are appointed in colleges to accompany students on their faith journey at school acting as peer witnesses to the relevance and value of the Catholic Christian faith today.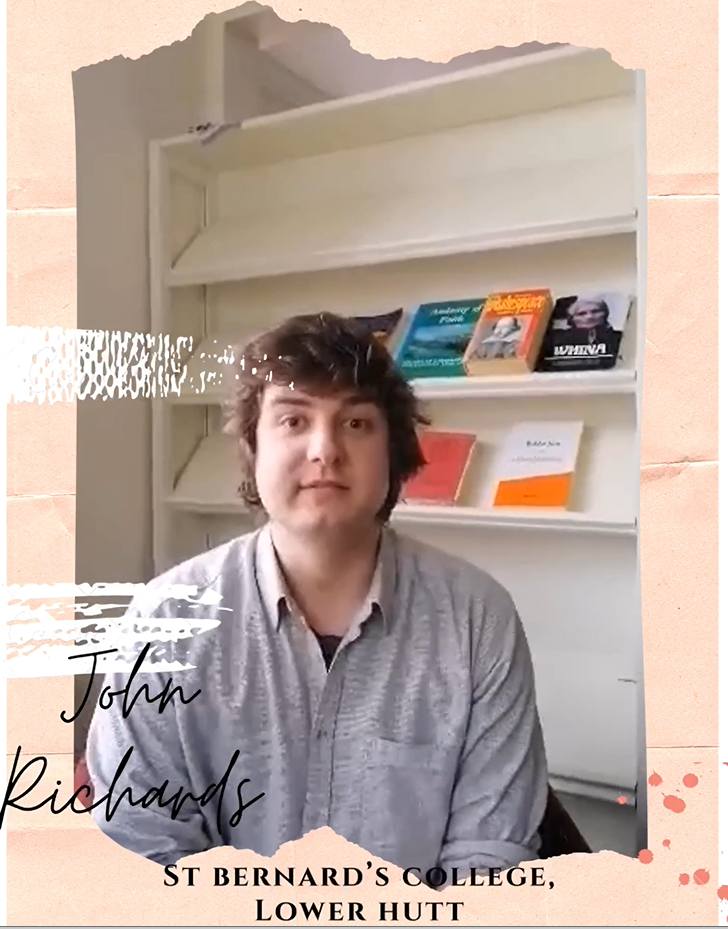 "The Tuākana role has been a really cool one for me. I get to be myself at work and it lines up with how I want to live the rest of my life. I run a Christian initiation programme at the school and get to see young people who are really enthused by the faith which is really refreshing."
John Richards, YC Tuākana, St Bernard's College, Lower Hutt
These young people are truly leaders among their peers. I am proud of their contributions to the life of the Church and I am truly humbled by the generous support of so many that makes such ministry possible. Thank you!
I pray that during the Christmas season and throughout the new year you and your families will experience the extraordinary love and presence of Christ in your lives.
Naku Noa Cardinal John Dew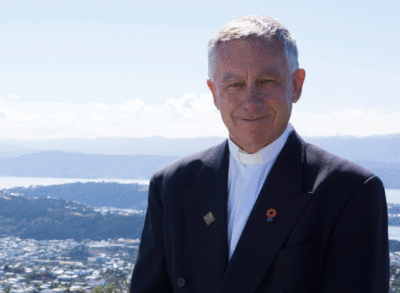 ________________________________________________________
For your convenience, a copy of the 2020 Cardinal's Care Appeal Package (see below) is provided here and can be downloaded and printed for your personal use. Donating online or via direct deposit are a safe and secure alternative to mail.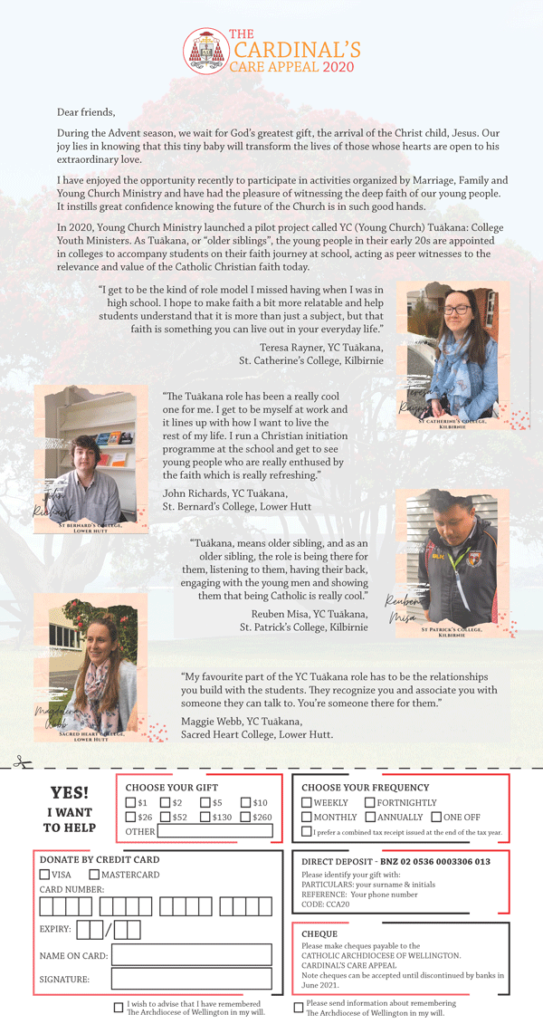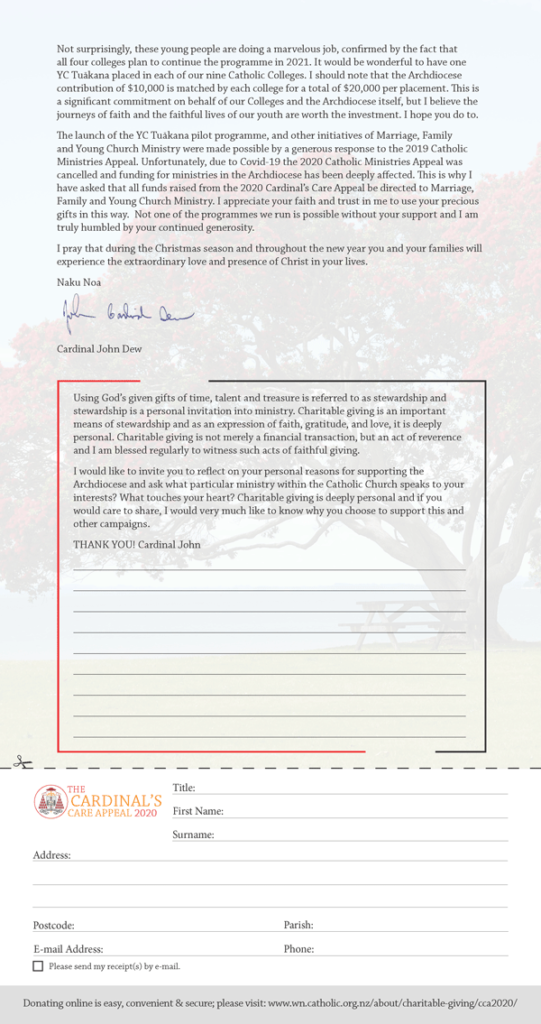 Using God's given gifts of time, talent and treasure is referred to as stewardship and stewardship is a personal invitation into ministry. Charitable giving is an important means of stewardship and as an expression of faith, gratitude, and love, it is deeply personal. Charitable giving is not merely a financial transaction, but an act of reverence and I am blessed regularly to witness such acts of faithful giving.
I would like to invite you to reflect on your personal reasons for supporting the Archdiocese and ask what particular ministry within the Catholic Church speaks to your interests? What touches your heart? Charitable giving is deeply personal and if you would care to share, I would very much like to know why you choose to support this and other campaigns.
THANK YOU! Cardinal John