Chris Duthie-Jung, Director: Family and Young Church Ministries
Formation in faith is an ongoing part of the lifelong human journey. Every Christian at every stage of life is challenged to continue to grow and learn more about what it means to be an authentic, contemporary disciple of Jesus Christ. The Archdiocese of Wellington is committed to the fostering of locally driven and delivered programmes of adult faith formation covering the lifespan.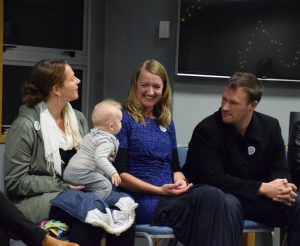 Faith formation, however, begins in the family and, if it is to be effective, it is essential that parents are equipped with the faith tools and confidence to make their homes centres of lived faith. To this end, the efforts of Family and Young Church Ministries in the Archdiocese will be particularly focused on nurturing the faith of parents of young children.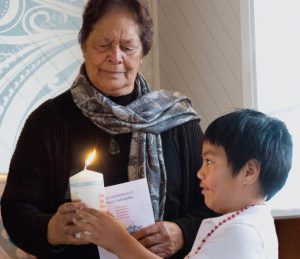 Initially, our focus is to work with our Catholic Primary Schools, meeting with and encouraging parents of New Entrant pupils. Exploring what faith means in family life and equipping parents to live faith at home is our purpose.
For more information or to see if this initiative has started in your school or parish, contact Chris Duthie-Jung.
c.duthie-jung@wn.catholic.org.nz 04 496 1759 021 0230 5149
Sacramental Preparation
The Archdiocese is committed to sacramental preparation that equips parents to journey with their children. Most parishes have adopted and adapted programmes for local use.
Watch this space for the posting of a new Archdiocesan programme in 2019.

For more information contact Chris Duthie-Jung, Director, Family and Young Church Ministries
c.duthie-jung@wn.catholic.org.nz 04 496 1759 021 0230 5149