Congratulations! The Catholic Church congratulates you on your decision to marry. Our aim is to support you in making your marriage the best possible.

The marriage preparation courses run in the Archdiocese of Wellington are designed to give you and your partner time to discuss and reflect upon important topics.
COVID-19 Level 1 Response: Marriage Preparation Courses Archdiocese of Wellington
Wellington is now at Covid-19 Response Level 1.
We understand that there may be couples who are experiencing anxiety regarding marriage preparations and wedding plans in the Archdiocese of Wellington and beyond. We want to continue to reassure couples that it is our intention to provide support for those preparing for marriage during this time as our nation and world copes with the pandemic. Our courses will now operate and follow procedures for Level 1 regulations.
There are two parts to the Archdiocese's marriage preparation programme, Commit and "Love is a Decision".
COMMIT – Home based Introductory course:
The individual COMMIT course for couples proceeds as normal. Couples will be accepted on a case by case basis and will be booked with a facilitator who will take them through the questionnaire.
Love is a Decision – Group Course:
The next 'Love is a Decision course' will be held at The Catholic Centre, 22-30 Hill St, Thorndon in November. Please contact Felicity Giltrap if you have any questions about the courses via the email address,
f.giltrap@wn.catholic.org.nz or if you have any concerns you'd like to discuss. Online courses through other providers are still available, once again please contact Felicity for more details on (04) 496 1719 or at the email address above.
Stay connected via facebook: Marriage Ministries – Archdiocese of Wellington. Check in and stay updated for "LOVE IS A DECISION" through our facebook page!
Marriage Preparation Courses
The marriage preparation courses include: how our family of origin affects the way we communicate; developing a shared understanding of marriage; intimate communication; managing conflict, intimacy and sexuality, and the Sacrament of Marriage, all from a Catholic perspective.
There are two parts to the Archdiocese's marriage preparation programme, Commit and "Love is a Decision". These courses are designed to build strong foundations for a lasting marriage. All are welcome regardless of religious belief. The course facilitators are trained married people and the courses give you:
Quality time together with your partner;
Real life experience shared by married couples;
Relationship education.
Commit
Is an inventory-based programme conducted over two sessions. It is an opportunity for a couple to reflect on their relationship at a moment in time, identifying strengths, challenges and areas of growth. This is the beginning of your marriage preparation. For COMMIT, a facilitator will contact you both to discuss a suitable time and place to meet.
When you register for the Marriage Preparation course "Love is a Decision" you will automatically be booked in with a facilitator for COMMIT.
COMMIT runs from 1 February to 30 November each year.
Felicity Giltrap, Marriage Programmes Coordinator
marriage@wn.catholic.org.nz 04 496 1719
Click to follow our ADW Marriage Ministries Facebook page here!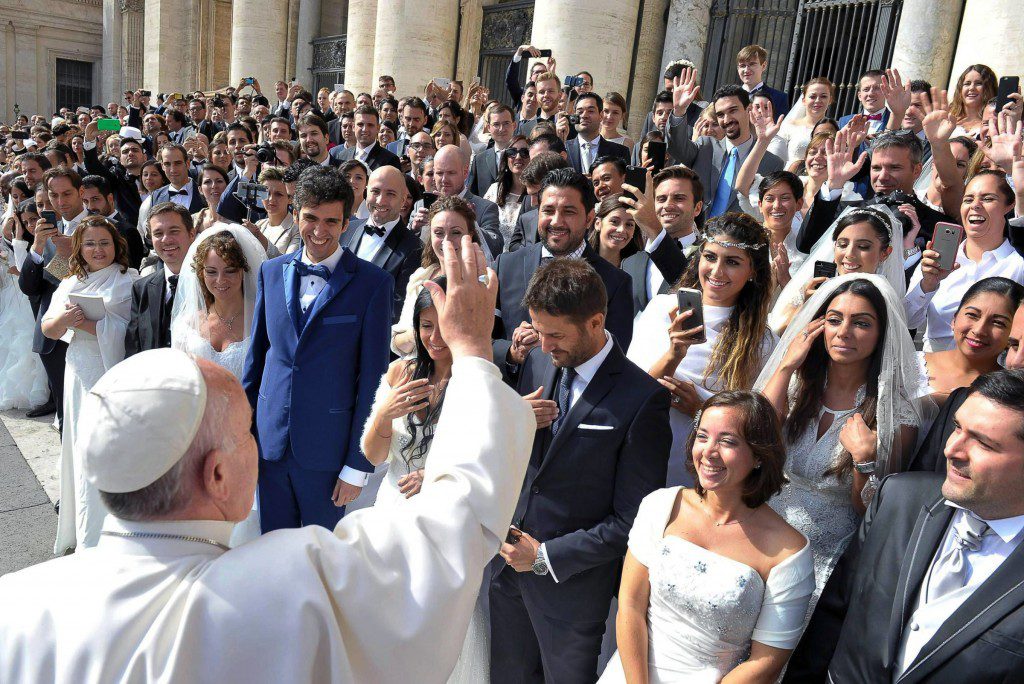 Love is a decision
A group marriage preparation course run over two consecutive Sundays. It is designed to encourage quality time between you and your partner to discuss important topics.
Bookings for the Marriage Preparation course "Love is a Decision" are now closed for the year.
Dates for our 2021 "Love is a Decision" Marriage Preparation courses will be confirmed shortly and booking forms for those courses will be posted here.

For more information please contact: f.giltrap@wn.catholic.org.nz 04 496 1719
COMMIT and Love is a Decision are very popular courses. You need to book early to ensure a place (at least six months before your wedding).
Is a live out weekend group course. It is a weekend course to plan your marriage and discuss important topics together. The cost is $180 per couple. The dates for Engaged Encounter in 2020 are:
14-15 November. To book go to:
www.cee-wellington.co.nz
or call Simon and Kate Olsen (04) 801 6192 or email simonolsen@gmail.com
Getting married in New Zealand or overseas
All Catholic marriages require pre-nuptial papers to be completed with a priest. Whether you are getting married in New Zealand or overseas it is essential that you contact your parish priest as soon as possible to arrange an appointment to complete the marriage papers.
Marriage papers are required for all weddings, both in and outside the church building. It is especially important if your marriage is taking place overseas or in another diocese in New Zealand. Your marriage papers are prepared in the place where you currently reside.
If your wedding is to be held outside the church, or in another New Zealand diocese or overseas, the papers are forwarded by your priest to the Vicar General, Monsignor Gerard Burns in the Wellington Archdiocese. He will then provide any further documentation required.
The marriage papers are then sent to the bishop's representative (Vicar General or Vicar for Marriages) in the diocese where you are being married. They are then forwarded to the priest who will officiate at your wedding. Please allow at least 6 months for this process.
Felicity Giltrap, Marriage Ministries
My role with the Marriage, Family and Young Church Ministries Team is to coordinate marriage preparation programmes in the Archdiocese of Wellington. These include the Commit and Love Is A Decision programmes. I oversee a team of volunteers involved in this marriage education. I also look after the archive records of marriages in the Archdiocese. Perhaps my best formation for this role has been my own twenty-five years of marriage to Rob and the experience of raising our two children in a mixed faith home. Please contact me if I can help.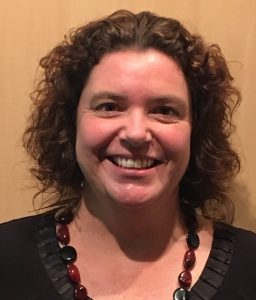 Felicity Giltrap, Consultant: Marriage Ministries
marriage@wn.catholic.org.nz, 04 496 1719