Kelly Ross, Vicar for Education shares a snapshot of what's happening in the Catholic education space in our Archdiocese.
Professor Br. David Hall presents workshop to educators in our Archdiocese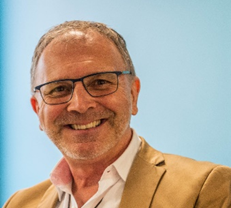 On August 18th, Professor Br. David Hall presented a workshop on spirituality and gospel principles and how they imbue our schools with a sense of purpose, unity, and values that go beyond mere academic achievement.
We wish to thank all those who attended the workshop and recognise the commitment and dedication of all those in our Catholic schools as they make a difference in the lives of students and future leaders. The workshop hopefully left a lasting impression, sowing the seeds of transformation in the hearts and minds of all who participated.
Read a reflection by Michael Fitzsimons on Br. David Hall's workshop published in the September issue of Welcom here.
Hautūtanga Leadership Programme
The Hautūtanga Leadership Programme, facilitated by Gerard Tully is a two-year initiative designed for Aspiring Leaders within the Archdiocese of Wellington. With an impressive 40 registrations, it signifies a strong commitment to nurturing the future leaders of Catholic education in the Archdiocese and we thank Principals for identifying these attendees.
This program covers a diverse range of topics, all essential for Aspiring Leaders. Some of the key areas covered include:
The History of Catholic Education in NZ
Building Catholic Culture in Schools
Te Tiriti o Waitangi and the Catholic School in Aotearoa New Zealand
School Administration Matters
This initiative reflects a commitment to excellence and the continued enhancement of Catholic education in the Archdiocese of Wellington.
Kapi-mana Scripture Reading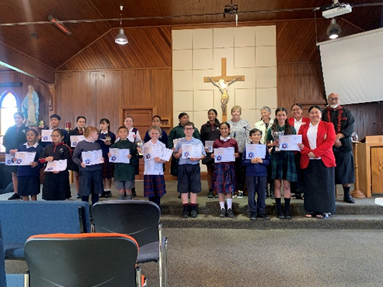 It was a pleasure to be able to attend the annual Kapi-mana scripture reading competition held at St Theresa's Plimmerton and witness students from St Joseph's Levin, St Theresa's Plimmerton, Holy Family Porirua, St Pius X Titahi Bay, Our Lady of Kapiti and St Francis Xavier in Tawa proclaiming scripture in both English, Te Reo and Samoan.
Students proclaimed with reverence and confidence and it is encouraging to know that we have students that are becoming confident and enthusiastic, lifelong proclaimers.
A big thanks was given to the judges from Bishop Viard College – Susan, Sophia and Peter Setefano and Zita Smith and Carmel Keane.
St Bernadette's 75th Jubilee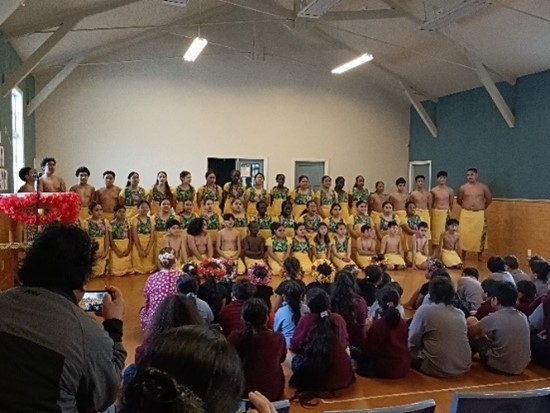 St Bernadette's recently celebrated their 75th Jubilee and members of the Catholic Schools team were able to share in their celebrations as well as many families and Parishioners.
The day began with a Mass, there was a tree planted to commemorate the day followed by a beautiful student performances.
Senior students led the day and hosted all the guests outstandingly.
Unveiling of St Joseph's Upper Hutt Mural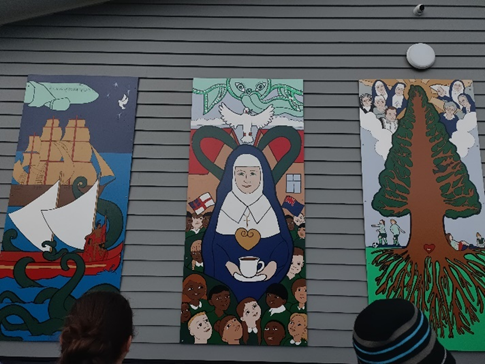 St Joseph's School had the privilege of collaborating with the local artist Amy Burrell on a mural project.
A group of Year 7 students worked with Amy over ten weeks to complete this project. The mural's central theme aimed to create a piece of artwork that authentically reflected our school's historical narrative.