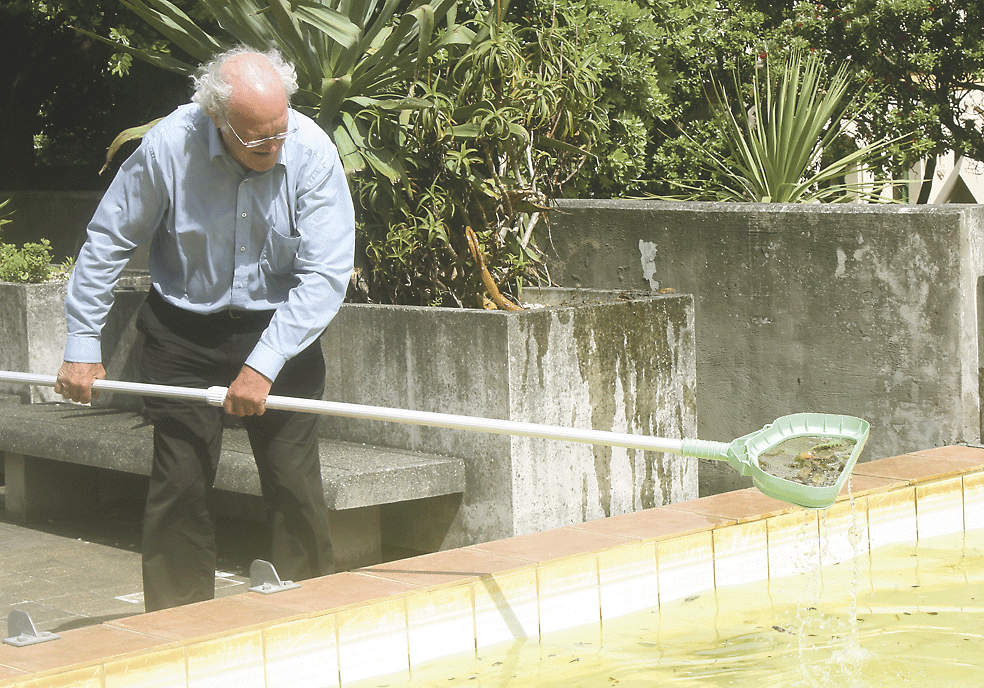 News
February 2014
Archdiocesan property manager Kevin Brown has retired after 20 years of looking after the Wellington church's buildings.
Kevin's retirement function at the Catholic Centre on 18 December was an occasion for people to remember when he had helped them out of a sticky situation.
Archbishop John Dew recalled dropping his keys into the lift shaft and needing Kevin immediately. 'I couldn't get in anywhere. All I could do was to ring Kevin – and it was reasonably late in the evening – and ask if he could supply another set.'
On another occasion during an Archdiocesan Pastoral Council meeting in the Catholic Centre boardroom on a Friday night, four fire engines turned up. 'We had firemen swarming everywhere. They couldn't get into some parts of the building so we had to ring Kevin. Through all these incidents, there has never been a question. Kevin has always said, "I'll be there".' Archbishop John said many from parishes or religious orders had found the same attitude with Kevin.
'No doubt Kevin has been a loyal steward of the church, not just as a property manager, but in the parish, turning up to seminars on stewardship and through his initiatives with the Mount Street cemetery.'
Kevin had always acted with professionalism, generosity and quiet humility. 'And he was someone whose company we've enjoyed at various functions.'
General manager Paul Bayliss said many people didn't realise that Kevin did everything from fixing a toilet to getting approval for a major parish building project.
Fr Phil Cody sm said in a message that Kevin had been a witness to justice and fairness in property management, at one point sitting in his car and counting carparks to support an application for planning permission.