WelCom November 2017:
During the week prior last month's Week of Prayer for World Peace, on Tuesday 10 October a group of about 300 anti-weapons protesters demonstrated outside the annual New Zealand Defence Industry Association at Wellington's Westpac stadium. They were protesting about weapons production and the destruction they bring to people, other countries and the planet. Among them was Monsignor Gerard Burns, Vicar-General of the Archdiocese of Wellington.
---
Monsignor Gerard Burns
What can each of us do to work for a more peaceful world? How do we Christians witness to Christ the prince of peace?
In the midst of the different kinds of violence that we live among we all face these questions. The violence may be harsh words, physical and sexual abuse, impoverishment, hunger, losing one's home or country, armed conflict and war.
Facing this question I seek guidance from the Scriptures, the social teaching of the Church, the example of peacemakers from various traditions: Francis of Assisi, Te Whiti and Tohu, Gandhi, Japan's hibakusha, St John Paul II, Sr Dorothy Stangl, and many more.
Most recently Pope Francis' 2017 World Day of Peace message calls us to deepen our understanding of active non-violence in promoting a politics of peace. For me this includes resisting the production of weapons when that money could be used for feeding the poor and housing the homeless.
I am proud of New Zealand's anti-nuclear stance but I am not proud of New Zealand-based companies that work on weapons production and contribute to the industry of killing people. When I heard of the Defence Industry Association and National Security meeting in Wellington I saw an opportunity to join others in challenging the 'normalisation of war'. True national security is not built on weaponry.
I began by joining the Quaker-led vigil beside Gandhi's statue outside Wellington railway station. I also spent two hours outside the conference venue. I had not been aware of the weapons auction at the St Patrick's College (town) assembly hall till a reporter asked me what I thought of it.
Upon some investigation and knowing that SPC was not running the event I considered the weapons auction really ran against the values the college tries to uphold and the building of a culture of peace. Aware of the good things the college does and as an old boy I respectfully asked the college to reconsider hosting the event.
---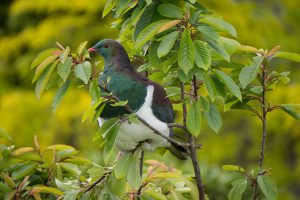 St Francis of Assisi's Prayer for Peace
Lord, make me an instrument of your peace.
Where the is hatred, let me sow love;
Where there is injury, pardon;
Where there is doubt, faith;
Where there is despair, hope;
Where there is darkness, light;
Where there is sadness, joy.