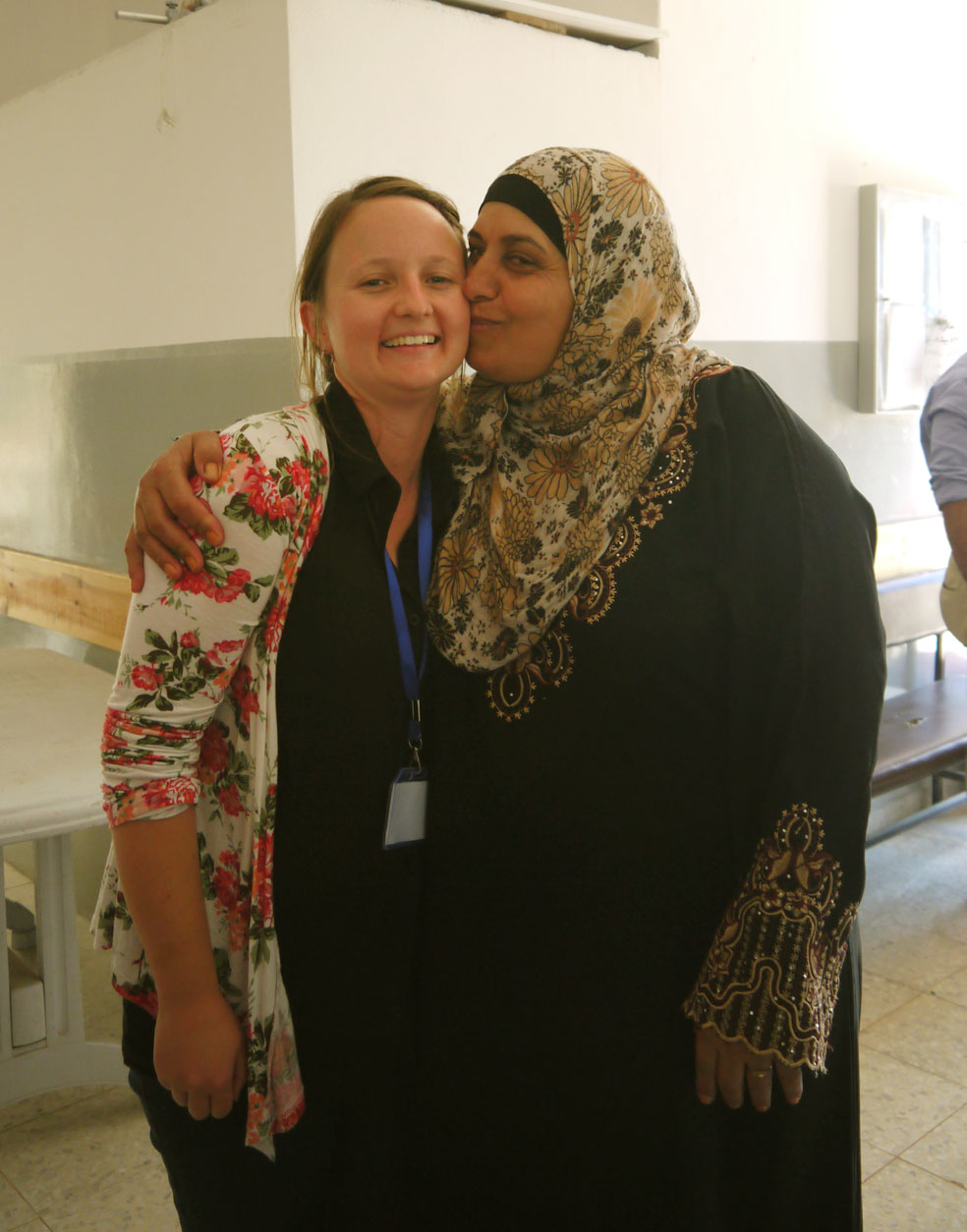 Feature
November 2013
Anna Robertson
There is a Palestinian saying that has several variations in the Arab world. In Morocco they say, 'By bread and salt we are united,' the Bedouins say, 'He who shares my bread and salt is not my enemy,' and the most common is, 'There is bread and salt between us.' But in Shuqba village a local Palestinian woman turned to me and simply said, 'bread and salt'.
It was explained to me that what was important is not what you are eating (although the food was divine) but who you eat with and what it means when you sit down together – once you have eaten together, a bond grows between you.
The women crowded into a small office laughing and talking loudly. We pushed a few of the desks together to form a table before dishing out large pieces of flat bread covered in olives, onions and almonds along with what looked like half a chicken. In the main room of the village council building was a long table laid with food, plates and cups. There the men sat, quieter than the women.
Served first they were almost finished.
Sitting together devouring the delicious meal, some of the older local Palestinian women made some cracks about men and how we didn't need them – particularly appreciative of my single status. Siham, sitting opposite me, said she had been the only parent at the health coalition meeting and her story slowly came out through our conversation. She had not finished high school so when Caritas Jerusalem started holding health lectures in the village she found them really useful. The lectures are part of a three-year health programme supported by Caritas Aotearoa New Zealand with funding support from the New Zealand Aid Programme.
Through the health programme, Siham discovered she had hypertension and joined support group activities where she was able to get advice from a nutritionist as well as psychosocial support. When first involved, she had problems with domestic violence. She had low self-esteem and was ashamed to talk about being sick. Many women in the village barely leave their houses, unable to meet other women in the village – Sahim was one of these.
Through the health project she has been able to access counselling and is much happier. She is no longer afraid to speak out. She now leaves her house to attend the health lectures, participate in the health coalition and support group and go on exchange visits with Caritas Jerusalem. She talks to others about how to manage hypertension and is actively involved in the community-based health awareness initiatives. She also talks about domestic violence and women's rights – no longer ashamed, afraid or depressed.
Caritas Aotearoa New Zealand programmes officer Anna Robertson, visited Jerusalem earlier this year. You can also visit her blog.