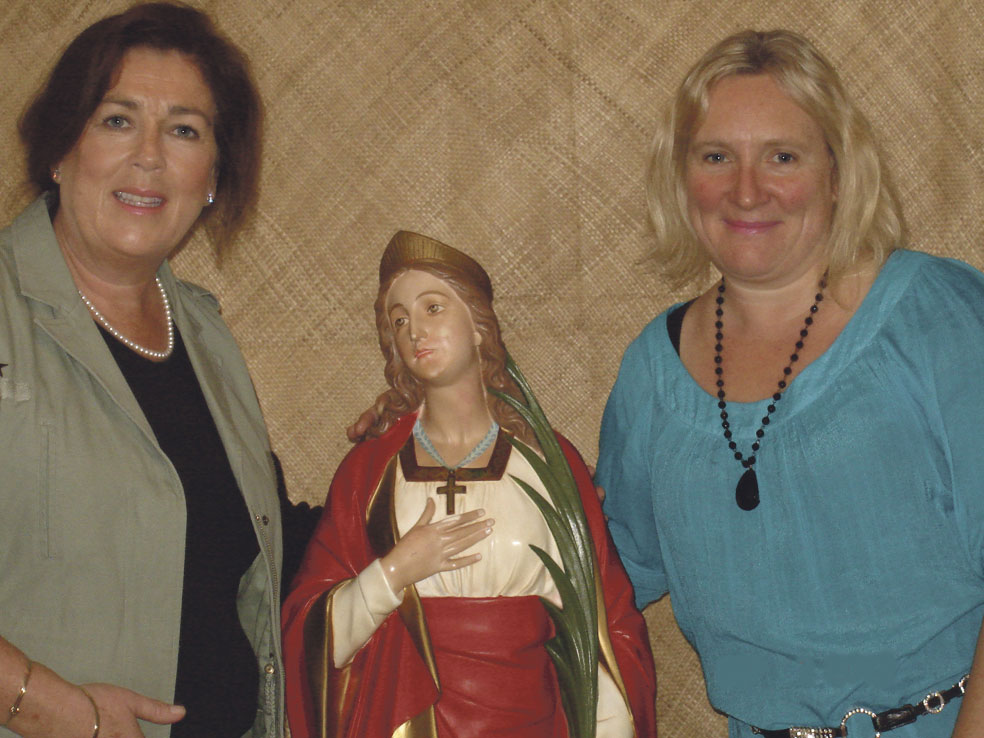 Palmerston North
November 2013
Eileen Mosquera and Rosie Steiner-Fastier, both born on 1 September 50 years ago and celebrating on the 50th anniversary of St Philomenas Parish Brooklands, New Plymouth.
They are pictured with the patron's statue. Rosie writes that she and Eileen unknowingly sat together at the jubilee Mass on 21 September in the spot in which her aunt and uncle had sat for many years following the church's 1963 opening.
Rosie's aunt, Mary Steiner, was also born on 1 September and lived to be 100, being buried from St Philomena's in June 2012.
After the jubilee Mass, the parish continued partying with lunch in the Old Boys Rugby Clubrooms.