WelCom May 2021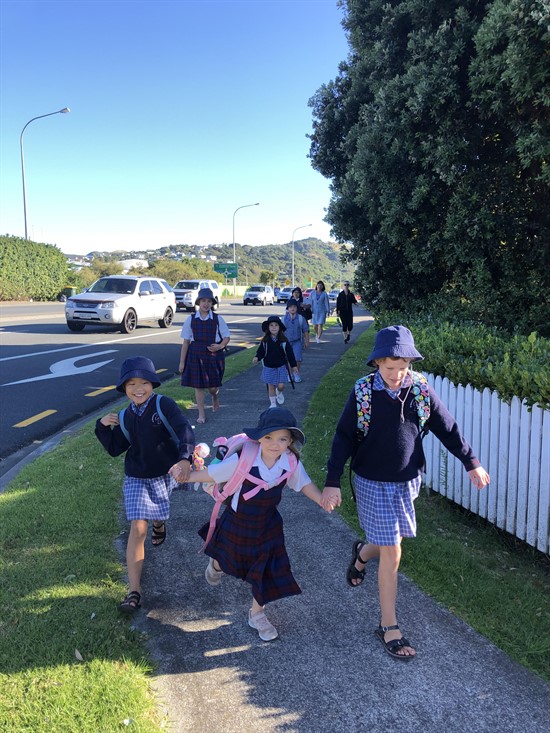 St Theresa's School, Plimmerton, had a fabulous Caritas Challenge day on Friday, 19 March. We were spoilt with beautiful weather and the children 'had a blast'. Our eight, Yr 6 Caritas Challenge leaders 'buddied up' and worked with buddy classes on their 'Move It' challenge. The challenge, which ran all morning, involved three groups walking around the school block for an hour, while another group did a water challenge and obstacle course. The leaders had to meet with teachers, share the event with classes, advertise it and video part of the event on the day. As part of the challenge, some children carried their bags, wore pyjamas and some older students walked in bare feet.
We have really appreciated the generous support with donations and sponsorship from our school community, which has raised $2400 – the most money we have ever raised for Caritas. It was a great community event.
Angela Cole, Director of Religious Studies, St Theresa's School, Plimmerton.