Caritas Aotearoa New Zealand has raised almost $510,000 for victims of the January 12 earthquake in Haiti.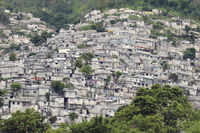 The 7.0 magnitude quake has tugged at the heartstrings of people the world over, but the arrest last weekend of members of an Idaho church group for trying to take a busload of Haitian children out of the country, ostensibly to rescue them, shows what happens when good intentions meet an international disaster in a world sensitised to the possible exploitation of children.
Media images have generated a flood of sympathy. Saddest of all are images of precious, wide-eyed children who have been orphaned or separated from their families.
The National Catholic Reporter reports that immediately after the quake the US State Department and the Haitian government cut red tape to facilitate the speedy adoption of Haitian children and around 500 were taken to the US under this plan.
However, these adoptions were already in the system with adopting families approved long before the quake hit. The Haitian government has since halted all adoptions at present.
The February 2 article says adoptions by their nature must proceed slowly. Some take years.
The Haitian government insists the first step is to identify children, a daunting task for toddlers who may not know their names or where they lived.
Next is an attempt to locate their parents or other family members and to reunite the family. Only when all else fails will children be designated adoptable. Even then prospective parents should expect a two to four year process before taking the child home.
The US bishops' Migration and Refugee Services has clarified the church's position on the situation of Haitian unaccompanied children, emphasising the priority of tracing family members.
An emergency management specialist Deacon Marcus Hepburn urges patience and caution.
'After the Indonesian tsunami children were airlifted by the thousands before attempts were made to unite them with their families. Months later parents were still looking for their children only to learn they were in other countries.'
(http:// ncronline.org/news/global/protecting-haitis-children)
The image shows a section of slum housing on the outskirts of Haiti's capital, Port au Prince.