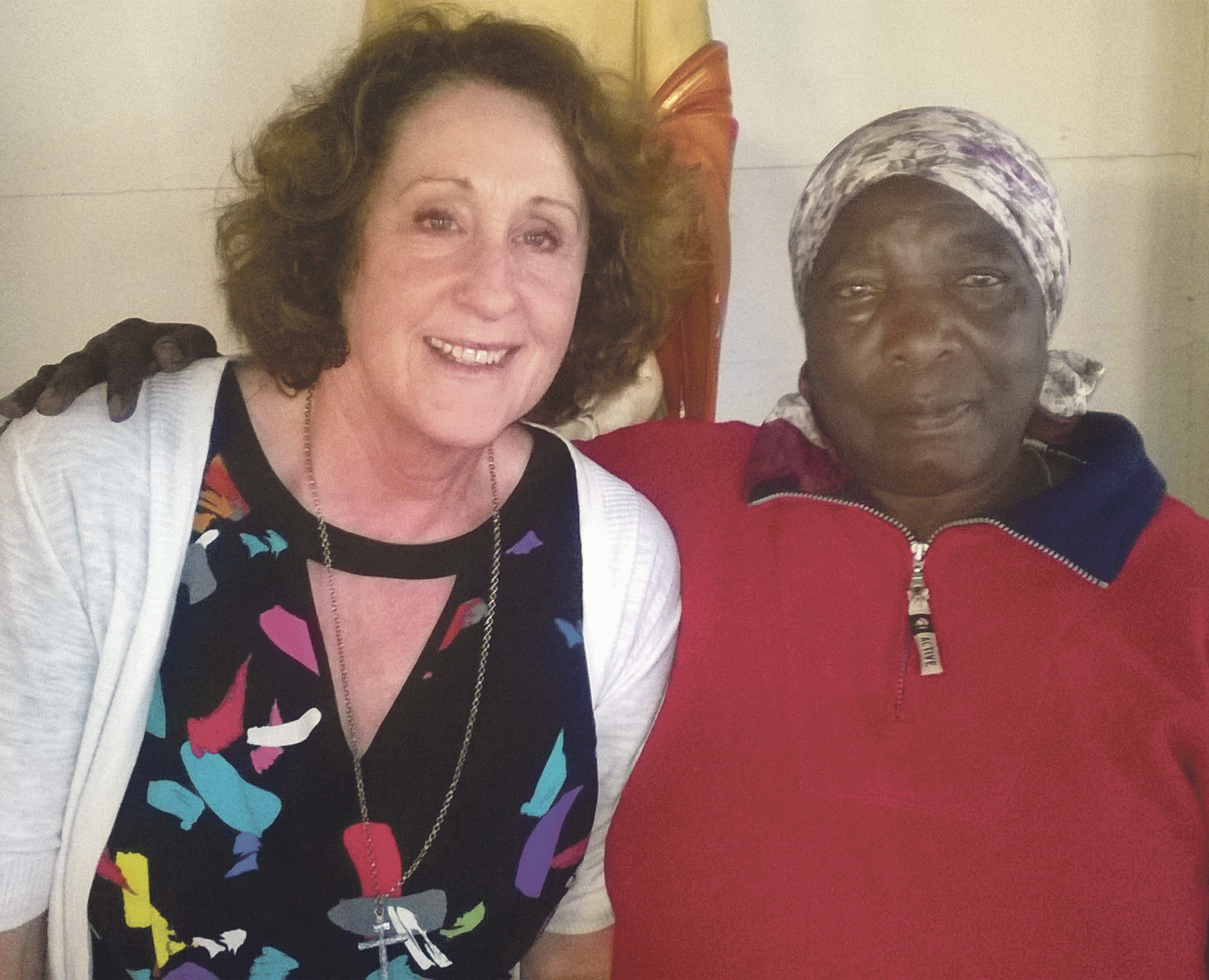 Making a difference
Karen Holland
She stood at the Ambo and without notes prayed the prayers of the faithful in Rwandan, her first language. As she prayed tears streamed down her face. We all knew for Costanzia to pray for us in her first language took courage and love.
This image of pastoral ministry inspires me because by empowering Costanzia to share her gift of language, our community was ministered to, giving us the opportunity to reciprocate by listening and loving her in return.
Lay Pastoral Leaders are formed through the Archdiocesan Launch Out Formation Programme. They lead communities by looking for and releasing the giftedness of others. Leaders know all the gifts a community need are already there waiting to be recognised and to be given an opportunity.
Working with St Anne's community in Newtown, I have found it takes time to build the trust required to work collaboratively. Once it does, both the people and the community begin to experience the joy of not only using their own gifts but encouraging and looking for gifts in each other.
We are also formed to work in a team with other lay and ordained leaders responsible for the pastoral and sacramental care of our communities. This is my preferred method of organising pastoral ministry within the parish because I understand this way of ministry. It creates a safe environment for people who are new or perhaps fearful. It enables them to work with others both inside and outside the Church. It draws natural leaders to lead and far more is accomplished than if only the leader or the ordained members of our team were to carry the entire pastoral ministry ourselves.
As our community has been preparing for Holy Week, our teams of dedicated men and women move out into the community leading and co-ordinating in many ways.
Lenten reflection groups, taking Holy Communion into rest homes, to the sick, picking up elderly for Mass, practising with the children, visiting the bereaved, learning and rehearsing music, writing and translating prayers, welcoming visitors and new people, preparing families and children for Baptism, writing rosters and preparing the liturgies for Easter.
Where do we find the people to minister and lead ‒ we find them sitting in the pews, just waiting to be included.
This Easter Sunday as our parish family gathers around the table of the Eucharist we know in our own small way we are all responding to the needs of the people of God here in our own part of the world.
We are ministering to and making a difference in each others' lives as well as the lives of those we meet each day.
Karen Holland is Lay Pastoral Leader, St Anne's Church, Newtown, in the Welling
ton South Pastoral Area.