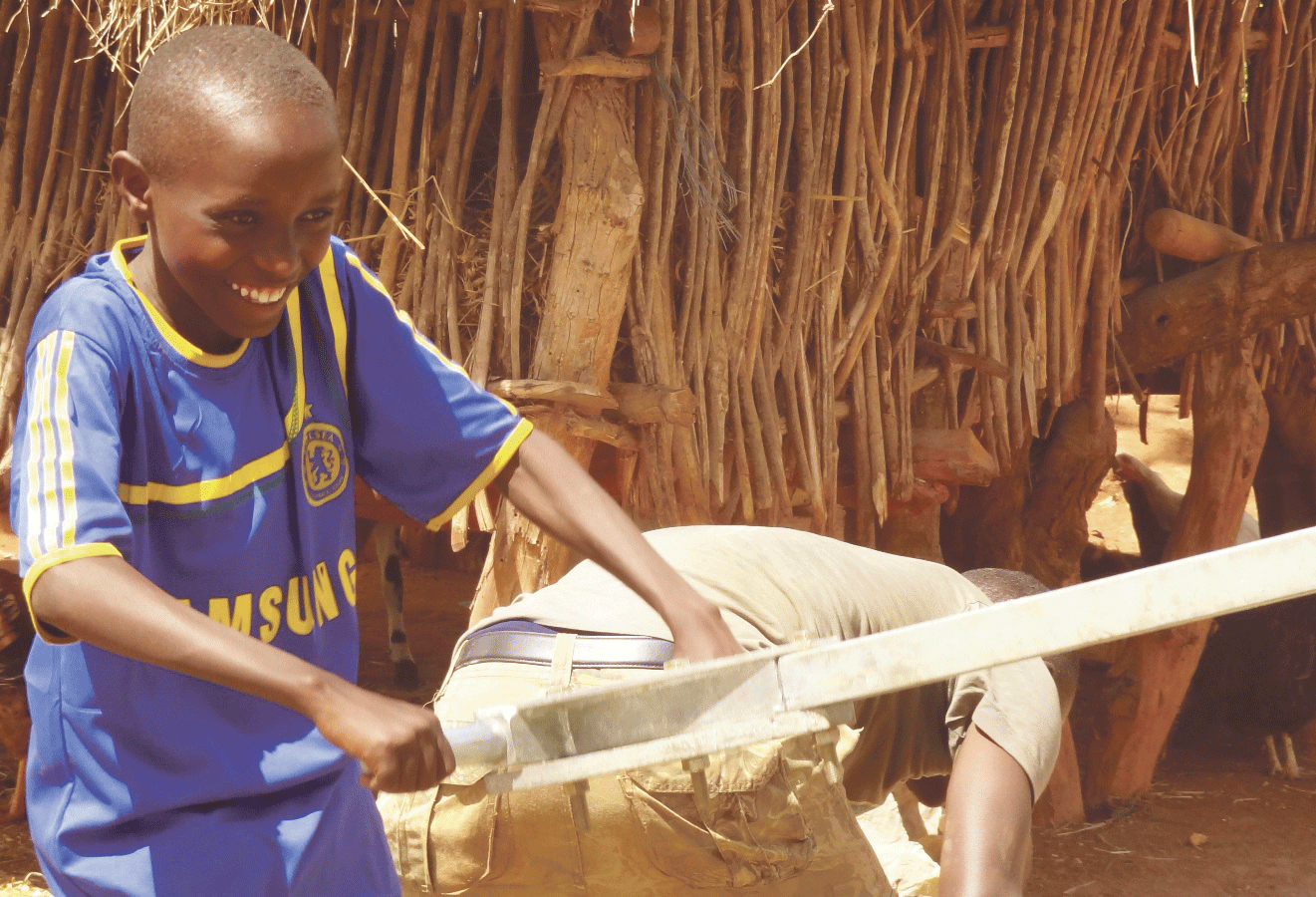 September 2014
News
Mieke Davies
St Mary's youth group in Blenheim has been sponsoring Joseph in Emali, Kenya, for about 12 years. After I visited there in 2012, our group wanted to do something significant for his family. We started raising $9000 needed to build them a well.
My brother Karl viewed the well's progress in May this year and has updated us about its impact on the community.
At 80 metres it is the deepest well in the area and it can extract 500 litres of water an hour. The project affects 200 households – up to 1000 people – who otherwise would have to walk 2km to the next well, or dig into a nearby riverbed.
Surveyors ensured the well would be made as useful as possible on the family's property. It has the potential for family-generated income of about 10–20 Kenyan shillings (15c) for a 20-litre container of water.
The overflow can sustain an orchard or crops, which before would not have been possible. The local community gathered at the family's property during the drilling phase to view and discuss the exciting developments.
A short video about progress and the community welcome Karl received can be viewed on YouTube'.
The basket weavers performing the welcome dance in the video, are part of another New Zealand initiative through Serena Hotels in Auckland. They are starting to generate an income to look after orphaned children.
We showed the video clip at Mass and our whole parish is very excited about the news.
Being on the family's property, the well means huge and positive changes in their lives. They will have clean water; they will no longer be sick from contaminated water; nor spend all day fetching dirty water from miles away; they can spend more time at school; grow more crops and have a sustainable income.
A plaque is to be attached to the well to say it has been a funded initiative by St Mary's Youth Group, Blenheim, New Zealand.
Mieke Davies is St Mary's Youth Group Co-ordinator, Blenheim.