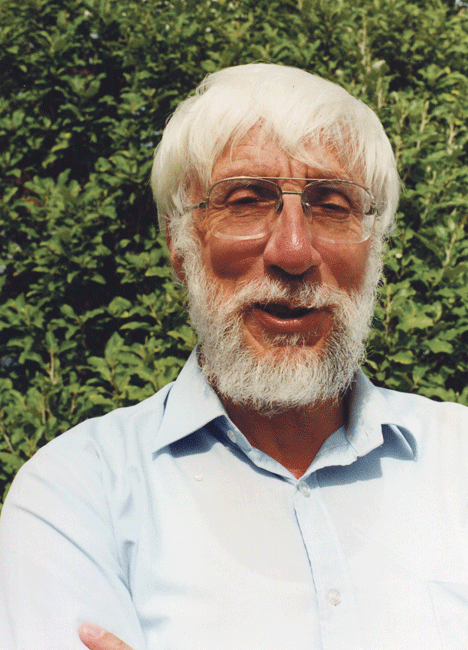 Obituary
Mary James
Sometimes we meet someone who leaves an indelible mark on our heart. Their influence is so profound that it is only when they are absent that we begin to appreciate how special they really were. For my family, Fr Edmund was that person.
I came to know Fr Edmund in 2001. Our family had just moved to Nelson and he was the parish priest of St Mary's with Fr Jim Sorahan. Fr Edmund was about to start sacramental classes for 70 children and needed help. I put my hand up and so began our working relationship.
Over the ensuing four years, wearing his trademark toothy smile, his enquiring mind and his delightful sense of humour, Fr Edmund shared stories and taught children about reconciliation, confirmation and holy eucharist.
He was always approachable and considerate of other's ideas, often hiding a smile as he listened to some of his students' more creative responses.
As confirmation time approached, Fr Edmund discovered the perils of gel-encrusted hair and sharp hairpins as he laid his hands over the heads of beautifully attired boys and girls. He introduced these same young people to chocolate fish and gifted his young charges with a copy of Mark's gospel.
Fr Edmund was a great man to be on a team with. Parents would be encouraged to help run the sacramental programme. As each year brought a new batch of children to be prepared for sacraments, classes came to be held on Sunday morning with the candidates serving on the altar, reading and participating in the liturgy of the Mass. This brought a new vibrancy and visibility of young people to the parish.
One of Fr Edmund's great gifts was his ability to relate to people from all walks of life. He was generous with his time, never too busy to stop and talk. He was modest about his achievements, yet had a wide range of interests – university teaching, playing the bagpipes, walking the hills of Golden Bay, travel.
Always with an eye on global change, Fr Edmund was keen to support new initiatives. He encouraged youth events and mentored a group of women to take a more active role in helping to prepare the liturgy.
Last month Fr Edmund was called home to heaven after a long illness. Our lives are the richer for having known him and our consolation is in knowing he is living with the angels.