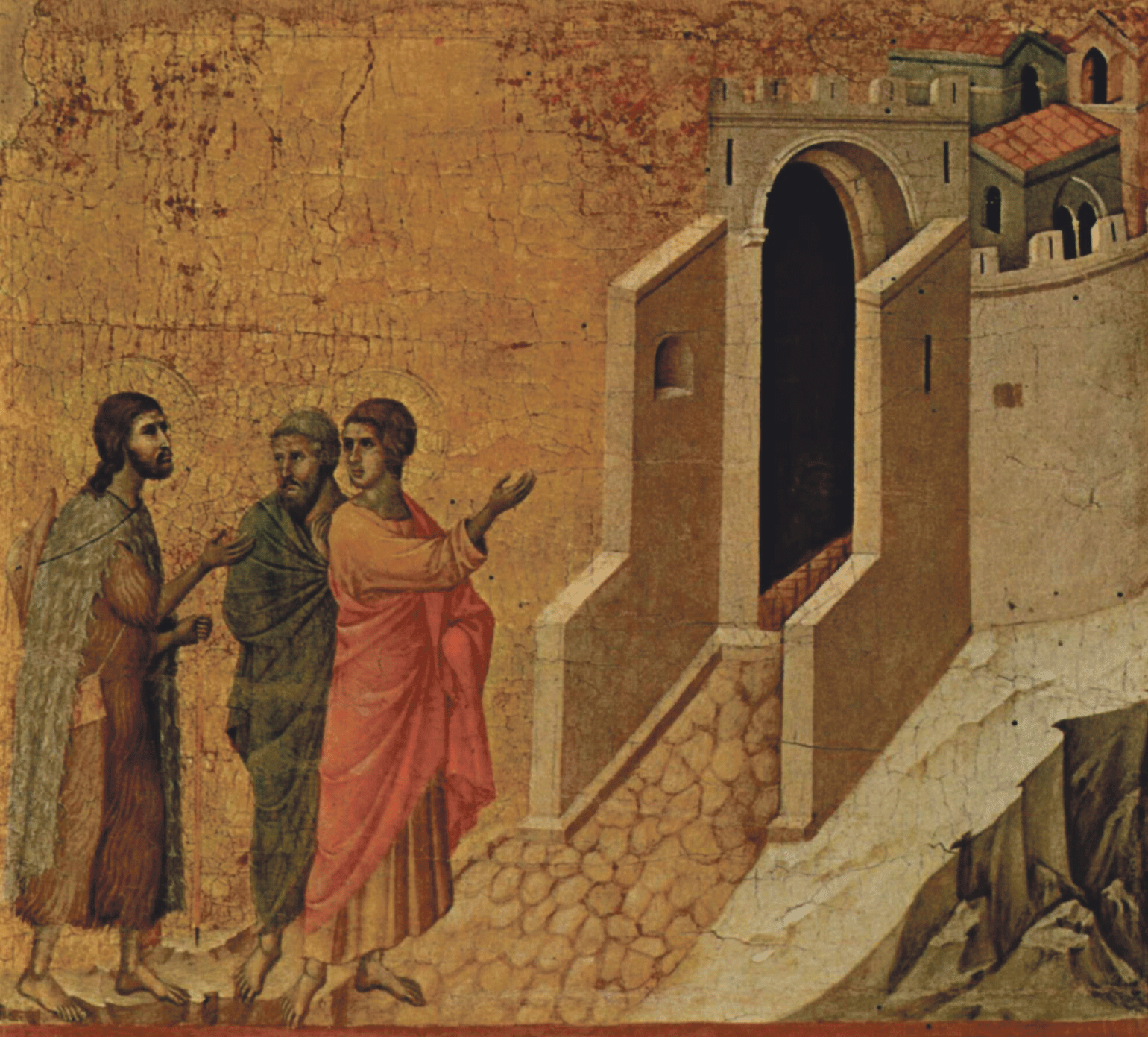 March 2015
Feature
Are you gonna go my way?
Dave Mullin
'As Jesus with the disciples of Emmaus, so the Church must become today the travelling companion of young people, who are often marked by confusion, resistance and contradictions, in order to announce to them the ever-astonishing "news" of the risen Christ.' Saint Pope John Paul II, World Day of Prayer for Vocations, 1994.
The word 'companion' literally means 'one who breaks bread with another'. In the story of the disciples of Emmaus (Luke 24:13-35) Jesus is recognised in the breaking of the bread. In the context of the above quote, the Emmaus experience asks us see young people as belonging with us on a journey.
When thinking of being a travelling companion for young people the image of a hitchhiker comes to mind. Hitchhikers represent an unknown person on the side of a road, thumb up and sign out, pleading for us to take them in. If they fit our view of acceptable and are heading in our direction we consider stopping – though on our terms and for as long as we can keep up the effort.
Instead, shouldn't the image that comes to mind be the young people we know best: our own children, nieces and nephews, grandchildren, godchildren, friends' kids, our friends? The problem is they seem to be on another road. They don't have their thumbs up and signs out asking for our help, to go our way – and especially not in terms of faith. So we hope, and sometimes pray, someone will get them back on our road.
The Church's own response, ministry with the young, seems to be in a time of flux. Most acknowledge the world in which young people live is dramatically different to days gone by. The terrain has changed so markedly that we need to commission a new map. It even seems as if the old maps westill use in ministry add to the 'confusion, resistance and contradictions' St John Paul talked about. The new map we need doesn't change the core purpose of ministry – to 'announce the ever-astonishing "news" of the risen Christ'. Nor does this new map require a new people to read it. It requires us and it requires us to act.
My plea is to recognise young people are not 'out there' in the wilderness and the Church somehow 'in here' with everything ordered, correct, and worked out. All of us are on a journey of faith together. Perhaps the idea of a pilgrim people rather than a lone hitchhiker should be our guiding image?
Whatever image or metaphor we choose, we need to find new ways to have faith communities –parishes, schools, youth-serving organisations and movements – and parents and young people actively working and walking together.
Let's form our leaders of whatever age to explore new ways of providing faith experiences that engage and educate. We can't assume ministry is a one-way street and we have to expect we too will be changed. A pilgrimage is a demanding journey but the adventure will be worth it – especially with companions!
The challenge for me remains: will I have the faith to become a travelling companion of the young people I know, supporting them on their life and faith journey? Or will I leave them waiting on the side of a road, their signs and thumbs invisible to me because they aren't heading my way?
David Mullin is a husband and father of four younger Catholics. He works as Director, Support Services for the Archdiocese of Wellington.