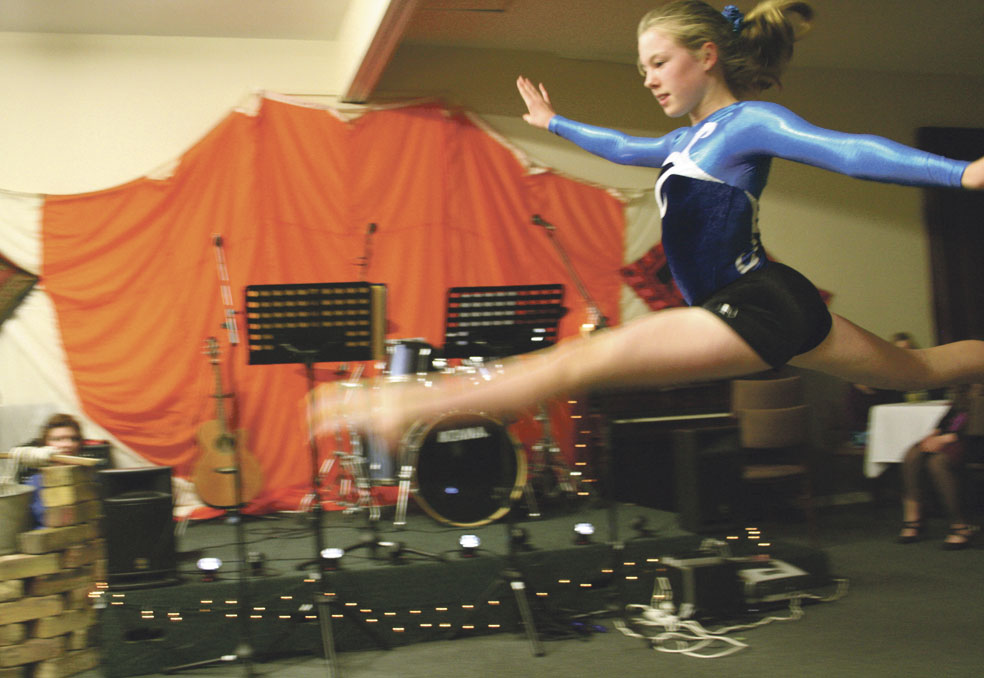 Feature
October 2013
Rocking in Blenheim may have come more often as a result of recent earthquakes, but a youth fundraiser in St Mary's Parish last month raised the roof of the parish hall.
St Mary's youth group put on a variety concert on Friday at which people sang and danced, bid at auction and parted with their money to build a well for a village in Kenya.
Youth worker Mieke Hilhorst devised the plan to while visiting her brother in Kenya. She also sponsors a child and while visiting the village where the little boy lives, realised that a well would make a huge difference to the life of the child, his family and the community in general. The community is a strong basis of Kenyan culture.
The concert on Friday 20 September attracted up to 100 people, including about 20 young people.
Displays included gymnastics, dance, singing, a poetry recital, a keyboards piece.
The auction raised around half the $3,200 takings for the night.
Goods included some choice Marlborough produce – wine, mussels and salmon, an antique vase, an inflatable dinghy, a kayak which brought in $800, and several pieces of art, handcrafted rosaries and a cheese platter made from a wine barrel lid.