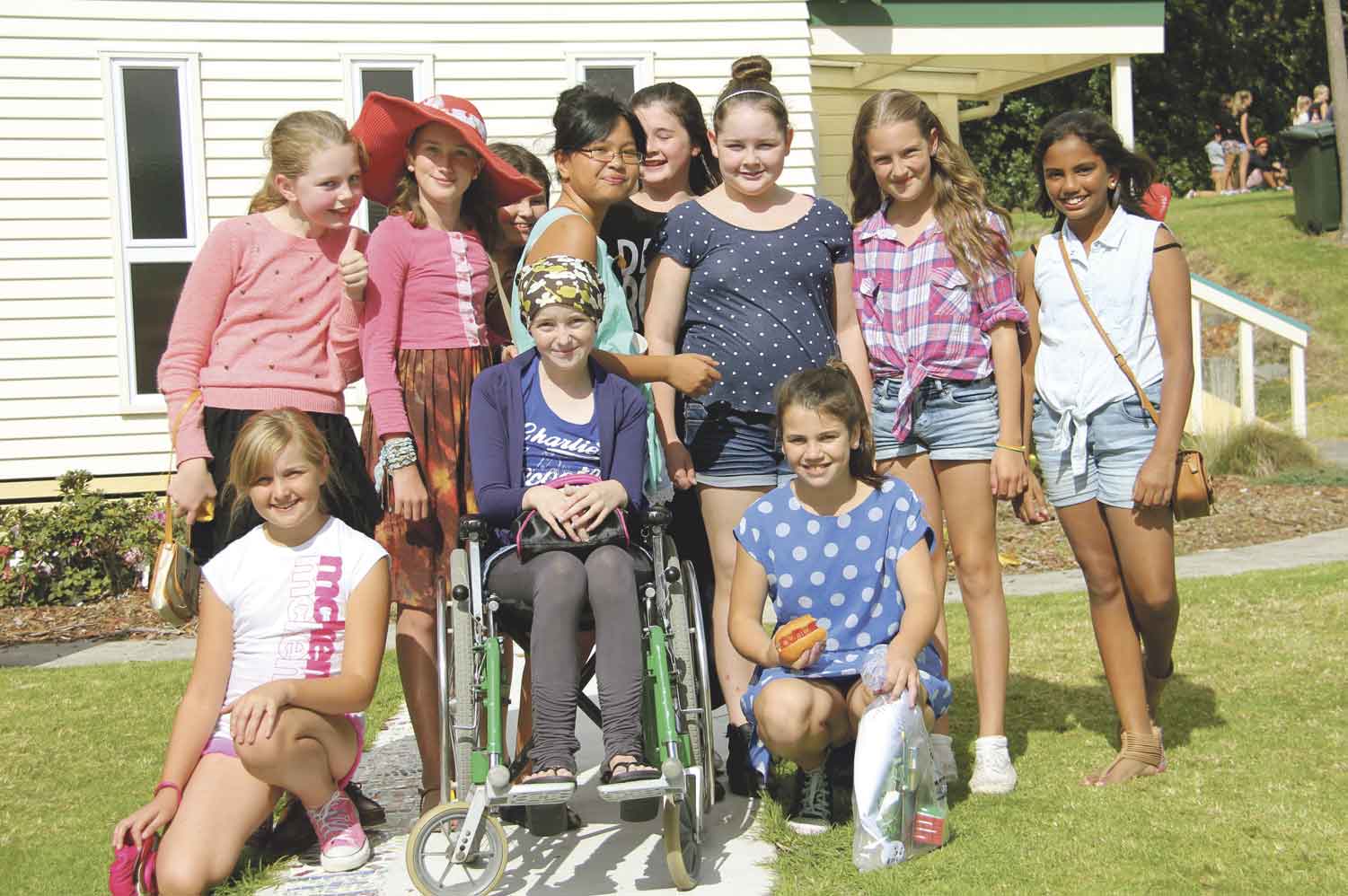 Schools

April 2014
Eugenie Chylek-Peters
Gabby Devine was at Sacred Heart Girls College New Plymouth for only two days in 2013 before she was diagnosed with cancer and sent to Starship Hospital in Auckland for treatment.
Gabby did not come back to school for the rest of the year, but we saw her once at the school gala. Sacred Heart fundraised to buy Gabby an iPad so that she could keep up with schoolwork while she was away.
Gabby had heaps of treatment like chemotherapy and radiotherapy and a major operation.
She has more than 500 courage beads which all represent different types of treatments. The school and many others prayed for her while she was sick and are still praying. I came to know Gabby more on the social network, Snapchat, and we became friends.
Gabby has now returned to school part time and hopes to progress to full days later in the year.
The day that Gabby came back her classmates hung bunting in the classroom and baked cupcakes and a yummy cake for morning tea.
Gabby is a very brave, kind and fun person and is slowly regaining her energy. She has just celebrated her 12th birthday.
Eugenie Chylek-Peters is in Year 8 at Sacred Heart Girls College, New Plymouth.