WelCom December 2020
Liam Greer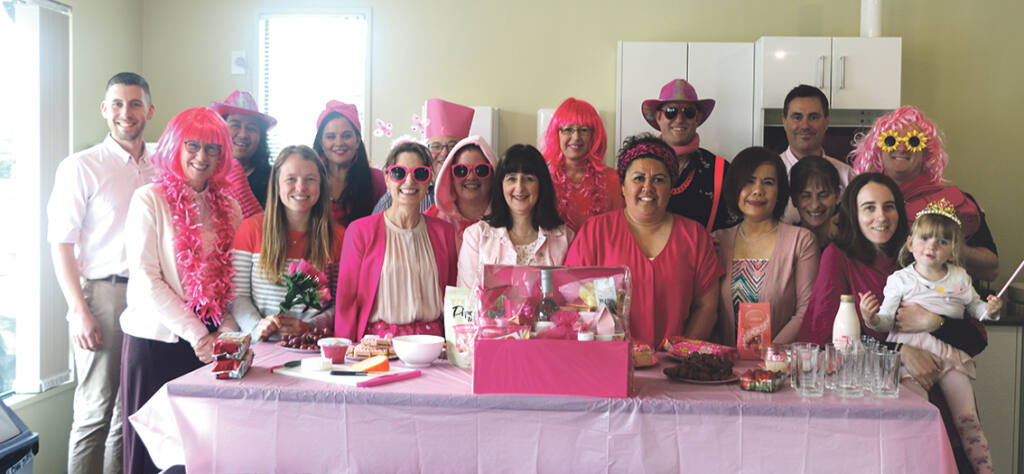 October this year was Breast Cancer Awareness Month with 'Pink for a Day' marked by hundreds of workplaces, schools, community groups, and people around New Zealand doing their bit to raise funds and awareness about breast health and wellbeing.
Palmerston North Diocesan Centre staff celebrated Pink Day on 22 October. Like many families and organisations, our staff have known and supported many colleagues and family members who have been impacted by cancer. Together, we decided it was fitting to highlight this day.
It was a fun event and wonderful to see everyone dressed up in pink and taking part. Items with a pink theme were generously donated for a 'pink' raffle along with a 'pink' morning tea. Pauline Balm won the raffle of treats, drawn at morning tea. The raffle and donations raised $245 for the Breast Cancer Foundation New Zealand – a not-for-profit charitable trust, which relies on donations.
The event demonstrated a combination of our gospel values of faith, love, hope and community, together with the words of Henry Ford: 'Coming together is a beginning. Keeping together is progress. Working together is success'.
We had an opportunity to work together in Jesus' name, not only developing relationships but also expressing empathy, understanding and compassion.
'So we, who are many, are one body in Christ, and individually we are members one of another.' – Romans 12:5