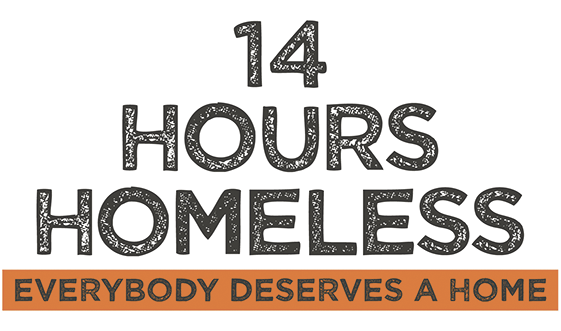 September 2015
News
Sr Catherine Hannan, Wellington Homeless Women's Trust
You can help Wellington's homeless by being part of the '14 Hours Homeless' sleep-out event on Friday 9 October. The event is being organised by Wellington's many agencies collaborating to help raise funds and awareness about the new reality of homelessness in New Zealand.
You can take part by forming a team of three or more and finding people to sponsor you to sleep out in cars, on couches or on cardboard for 14 hours alongside our other event participants. You must be aged over 18 years and have a team of three or five people. Security and medical support is available on site.
The event will be held at the Wesley Church, 75 Taranaki Street, Wellington, from 6pm, Friday 9 October to 8am Saturday 10 October. You will hear from homeless people, and those helping them, then sleep outdoors overnight in a secure location. Funds raised will go to one of the many projects being undertaken by participating agencies.
Register your team, set your own fundraising target and create your team profile before sharing it with friends and family to sponsor.
The Salvation Army is also co-ordinating the sleepout event in several of New Zealand's main centres including: The Salvation Army, 431 Church Street, Palmerston North; The Salvation Army, 36 Faraday Street, Napier; and The Salvation Army, Cnr Powderham and Dawson Streets, New Plymouth.
Contact Nicola Maycroft or phone (04) 382-0732.
Every day, in Wellington, many support agencies – including the Downtown Community Ministry, The Salvation Army, Kahungunu Whānau Services, The Soup Kitchen, Wellington City Mission, Wellington Homeless Women's Trust, Wellington Night Shelter, the Wellington City Council – work together to help homeless individuals and families to access food, emergency accommodation, clothing, furnishings, counselling and other welfare support for financial, health, security and social needs. This country's housing-access situation is having a devastating impact on vulnerable families and individuals. With housing and living costs so high at least one in 120 Kiwis are now classed as homeless. 'Rough sleepers' represent only 20 per cent of those without homes – but 'homelessness' includes people living in unsafe and unsuitable locations such as on the streets, in garages, tents, caravans, cars, couch surfing or in shared housing with other families. This increasing problem needs to be addressed.
Since 2012 – with the backing of Wellington City Council – more than 100 agencies and individuals have adopted Te Mahana, a collaborative-sector strategy to end homelessness in Wellington by 2020.