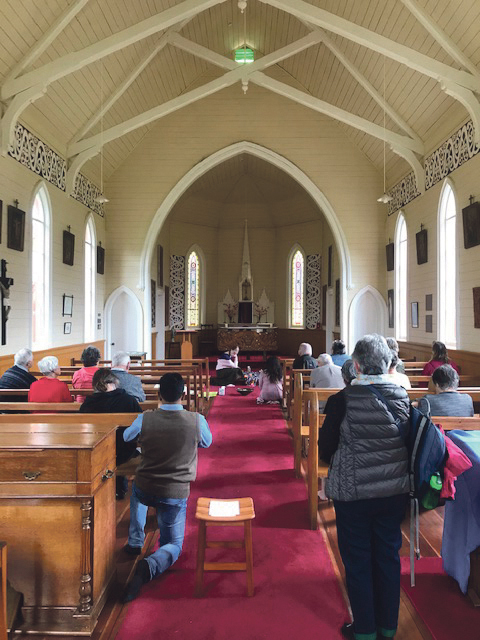 WelCom March 2021
Ethne Maher
Parishioners from St Brigid's Feilding and St Mary's Palmerston North recently enjoyed a wonderful experience at Hiruhārama–Jerusalem on the banks of the beautiful Whanganui River, thanks to the organising by Fr Robin Kurian IC and Susan Learmonth, St Mary's Parish Secretary.
The journey provided spectacular scenery of steep, bush-clad hills with small settlements at various places along the way such as Atene–Athens, and Ranana–London. The wild goats we saw living in the hills reminded us of the remoteness of this area as we wound our way up the River Road towards Jerusalem. The first view of the beautiful church was an unexpected surprise for those who had not been there before.
We explored the history through displays in the convent and visited the church. The work of Suzanne Aubert, her Sisters and their relationship with the local Māori was evident. In our busy world this is a place to rest and reflect.