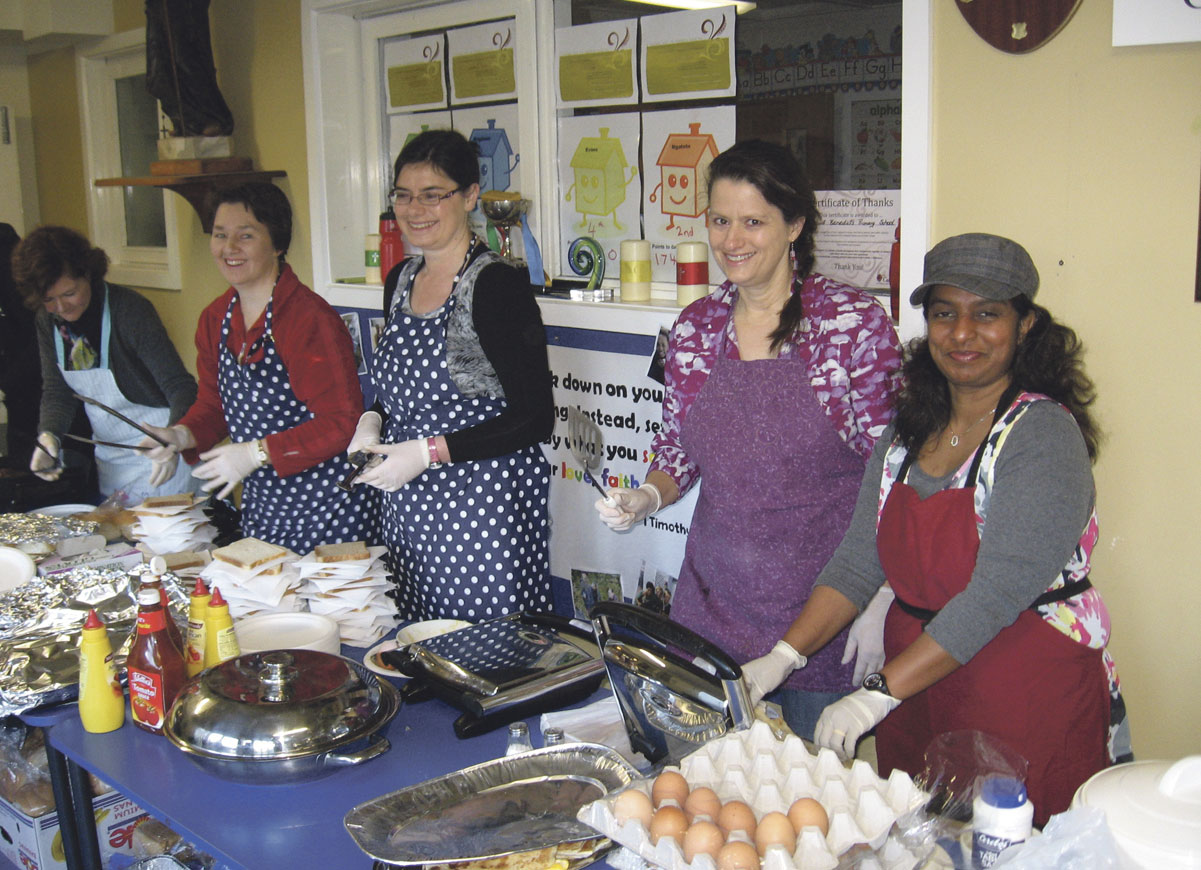 Schools
October 2013
Dave Lamont
On 5 September St Benedict's School Khandallah held their annual Father's Day Breakfast. After more than 10 years of successfully bringing the school community together, this has become a tradition.
Parents began setting up and cooking from 6am and the children began turning up with their parents from 7am and enjoyed good food and company until the day bell rang. Many parents stayed in their children's classes for morning prayer.
This event is a major fundraising activity for our Help Our Kids committee each year, but it also provides an opportunity for us to gather as a community and build relationships between families and the school. We have a great sense of community here at St Benedict's School and occasions like this one help foster this in a positive way.
Parish priest Fr Bill Warwick received a special invitation from the children because he is father to us all and it was great that he was able to share this occasion. We are grateful for the contributionsa Fr Bill makes to the school.
During the breakfast several dads suggested that we organise a Mother's Day breakfast next year so mums can also sit back and enjoy breakfast with the children while the dads prepare the food. This could be the start of a new school tradition.
We are grateful to Khandallah New World for their generous support with food donations.