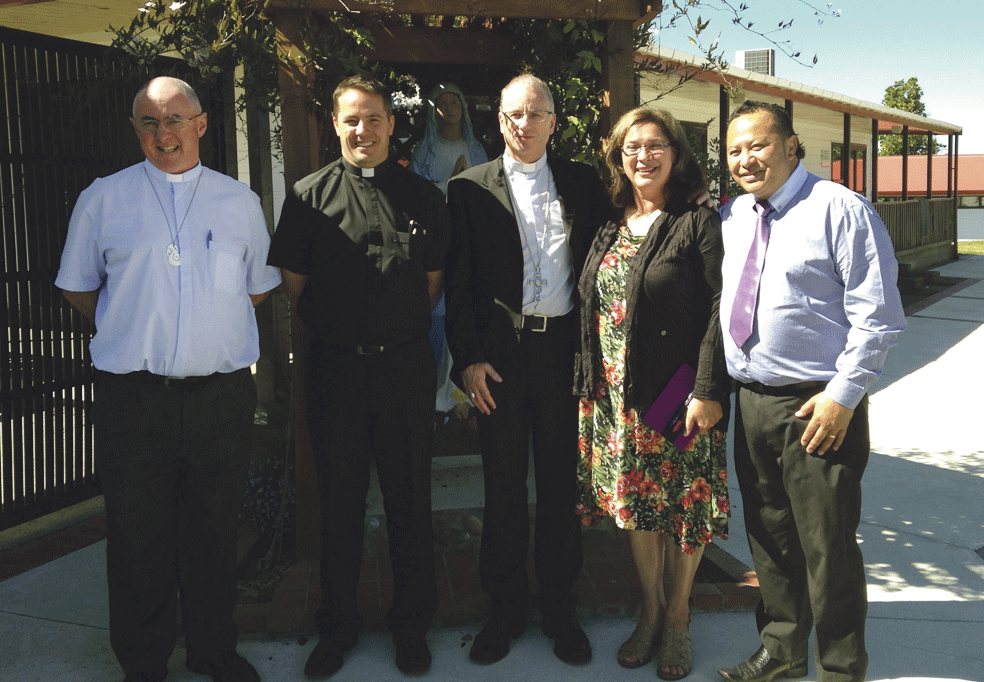 Schools
March 2014
Hāto Pāora College and St Joseph Māori Girls College have both opened the new academic year with rolls well up on last year.
Hāto Pāora Principal Debbie Marshall-Lobb says the pōwhiri marking the new term was by far the largest in her time as principal and admissions of new boys were still taking place well into last month.
Similarly Hāto Hōhepa in Hawke's Bay is happy to be welcoming considerably more girls this year than last.
Bishop Charles Drennan has visited both the colleges in the new year and said that 'given the outstanding NCEA results of both colleges plus the happy atmosphere, it was little wonder that parents and grandparents were doing all possible to get their tamariki and mokopuna into the colleges'.
He has also asked diocesan staff to be pro-active in guiding Māori to our schools. Noting the Ministry of Education's support (scholarships) of our two Māori boarding schools he urged staff to 'meet the ministry's strategy with our own fresh initiatives of promotion'.
Hāto Pāora College recently welcomed new staff including Fr Matt Crawford SM as chaplain and well know television personality Kotuku Tibble as head of Māori language