WelCom October 2020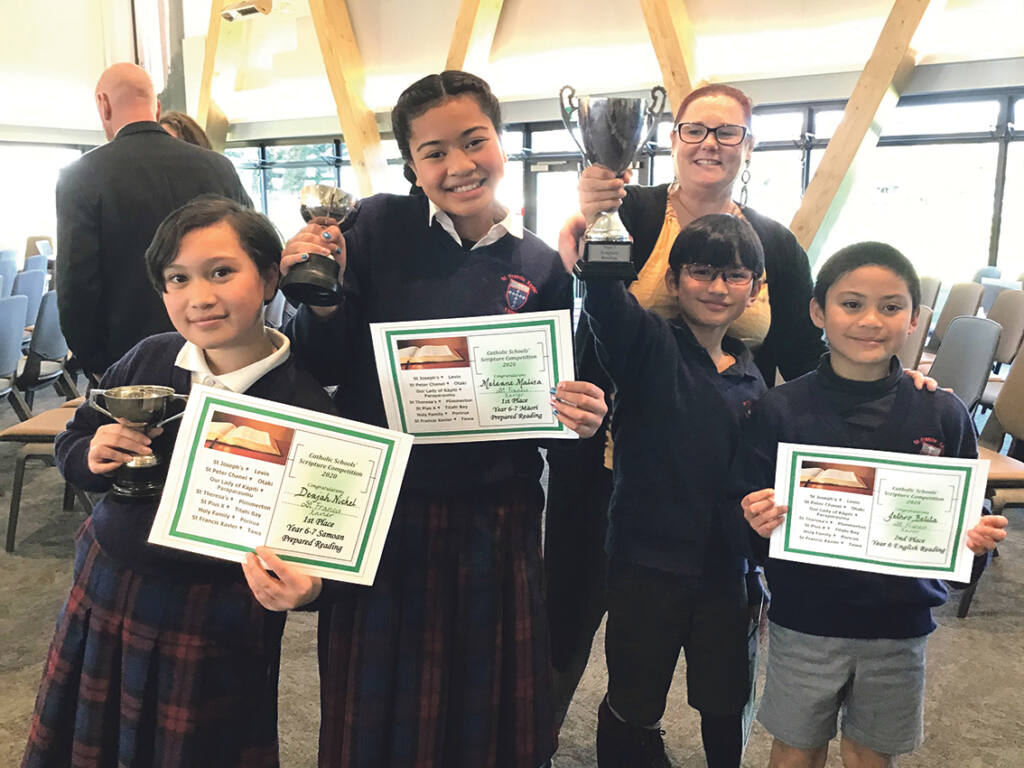 Joan Woods
Students at St Francis Xavier School, Tawa, recently had great success at the Interschool Scripture Reading Competition, held at Our Lady of Kāpiti School, Paraparaumu. Our school are all extremely proud of our students who represented us.
Each year seven schools in the Kapi Mana area hold a Scripture Reading Competition for children in Years 5 and 6 reading in English and for reading in Māori and Samoan.
Children are provided with a selection of Bible texts they prepare to read as if reading in Church.
St Francis Xavier School came first in the Māori and Samoan sections, first in the Year 5 and second in the Year 6 English sections.
Congratulations to Meleane 1st in Māori, Deajah 1st in Samoan, Kenta 1st in Year 5 English and Jethro 2nd in Year 6 English. It is an amazing success.
Our students were so excited with their success and considerable credit has to go to our teachers for preparing them so well.
Joan Woods is Principal, St Francis Xavier School, Tawa.