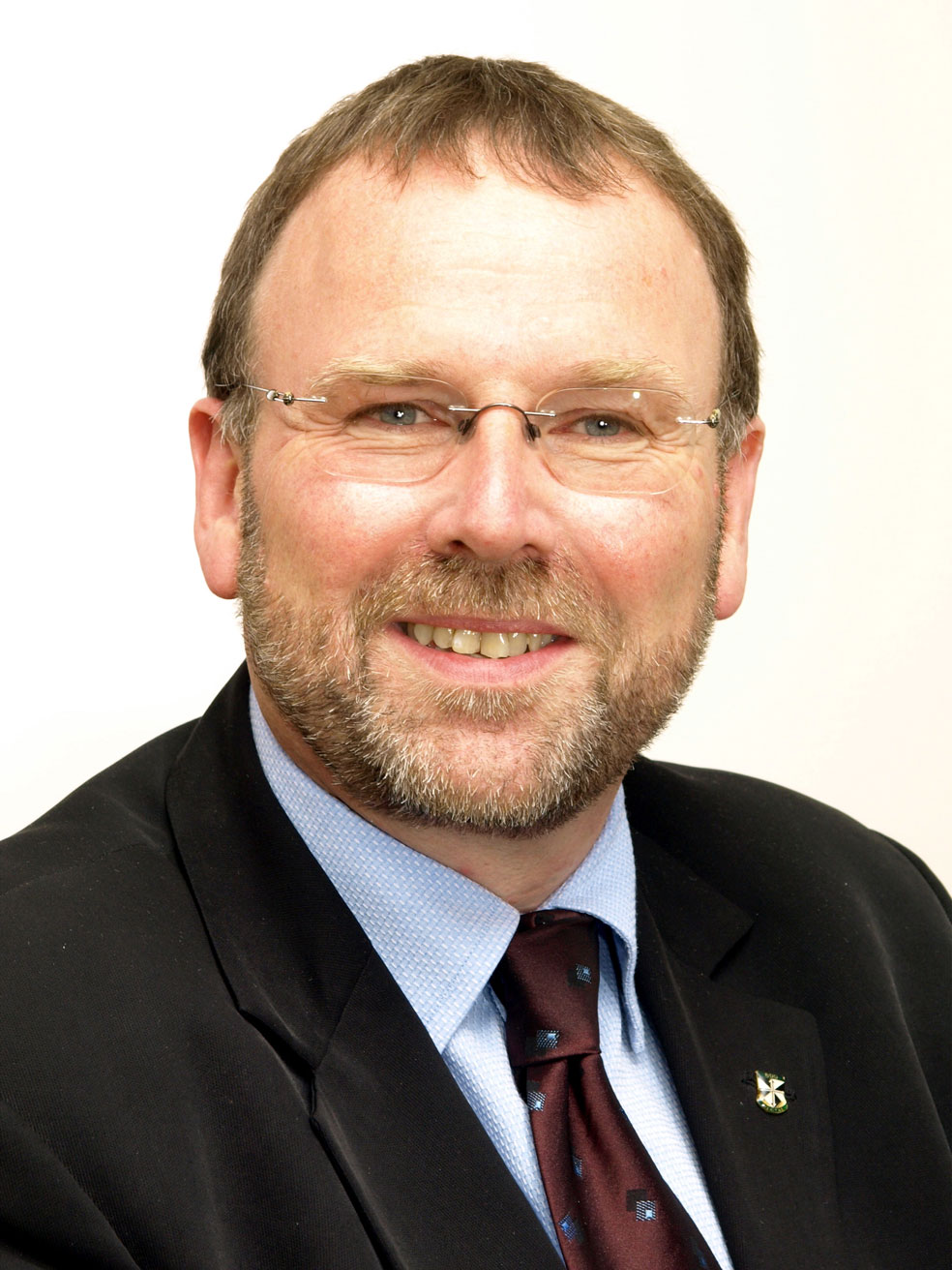 Archdiocesan Pastoral Services has a new director. Michael Noonan brings to the pastoral team wide experience of Catholic life from Catholic Social Services to Relationship Services to chair of his parish council in Tainui, Dunedin.
He is a founding member of the Dominican Family Community in Dunedin, a trained counsellor, retreat leader and spiritual director and frequent contributor to Catholic publications.
Michael has an honours degree in social sciences, majoring in psychology from Middlesex University including placement at Queenstown Medical Centre. He has also completed a post-graduate qualification in personal, moral and spiritual development at Maryvale Institute, Birmingham, UK.
Since arriving in New Zealand he has completed a Diploma in Business Management building on an earlier university qualification in 'managing voluntary and non-profit organisations'.
At the start of his working life, Michael studied at the Novitiate of the De La Salle Brothers in the UK. He then began a long involvement with the L'Arche Movement where in 1976 he started as a care assistant with a community based in Kent. After working for L'Arche in Liverpool he became director of the Inverness community for the four years to 1995.
He also worked in social services, counselling and social care for other organisations.
When he arrived in New Zealand he assumed the role of director of Catholic Social Services Dunedin which he reorganised and led from 1996 to 2002 moving to Relationship Services at Work and Income where he was the area manager for the South Island for four years.
In 2006 he was invited to join L'Arche International and is currently international envoy, liaising with and developing more than 10 communities in the Asia Pacific region. In announcing the appointment, Archbishop John Dew said Michael had shown 'that he is committed to the Church' and has been involved at a number of levels. The depth of his faith formation is reflected in a 'natural evangelism'.
'He has a diversity of experience in spiritual development work [and] his work in community and social services is complementary to the work undertaken by the director of Pastoral Services.'
As well as experience in senior management in a diocesan setting, Michael has had experience in 'restructuring business units, in leading staff and in the management of budgets'. He starts on 29 April.
Farewell, Lorraine
Michael Noonan's predecessor, Lorraine McArthur, retired from 12 years in the position at the end of last year. Lorraine brought 35 years in teaching to the role as she led the pastoral team in responding to the vision of Cardinal Tom Williams and then Archbishop John Dew. Lorraine quickly became involved in all major undertakings in the archdiocese.
From the RENEW programme – her first major initiative, through to Stewardship, Lorraine nourished the gifts of teams of people, inspired them and challenged them to share their experiences with others inside and outside the church community.
Lay pastoral leadership was Lorraine's passion. She ran many workshops on collaborative ministry – the gift of priesthood and the gift of lay people working together to show the true body of Christ on earth.
Her love of and support for lay pastoral leaders was unfailing as she watched over and worked with this new leadership in the Church.
In her farewell speech, Lorraine spoke fondly of the team with which she worked in Pastoral Services, calling them passionate (sometimes strong-willed and opinionated!) and dedicated to their mission in the Church
She also highlighted the joy of working alongside the schools to encourage family/school/parish relationships.
Lorraine spoke of being inspired by Cardinal Tom and Archbishop John and their vision for the archdiocese.
In all her work, Lorraine remained true to her foundational gift of being a teacher. Workshops were organised, resources found and people given the chance to learn more about whatever they were interested in.
And everything was given in a spirit of hospitality that became special to Pastoral Services.
Farewell, Lorraine. We wish you well in your next venture.