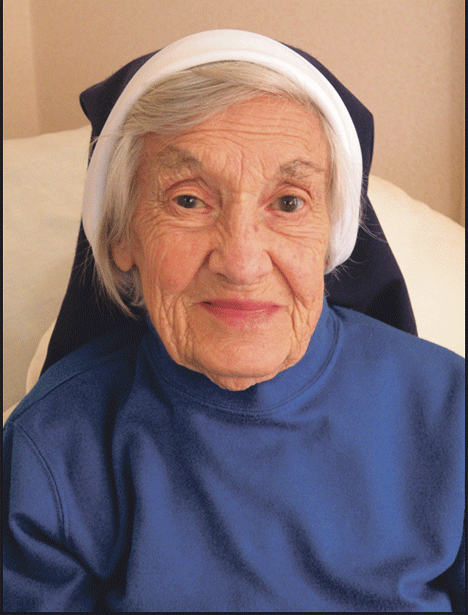 Obituary
On 18 June heavy rain did not deter family and friends from gathering with Sisters of Mercy in the Villa Joseph chapel at Upper Hutt to celebrate the life and death of Sr Mary Labouré Albert.
Shirley Albert was born in Lyall Bay Wellington in 1920 the daughter of Hattie and Leo Albert. Shirley trained as a nurse at Wellington Hospital with additional qualifications in Maternity and Plunket nursing.
Shirley chose the name Sr Mary Labouré when she joined the Sisters of Mercy in Wellington in 1951. For many years she was a dedicated and highly skilled theatre nurse at Mercy Hospital in Palmerston North. The residents at the O'Connor home in Westport greatly appreciated her care and concern for them in the years she nursed there.
Sister Labouré was also a talented musician. Her piano pupils responded to her dedicated tuition in the years she taught music in Palmerston North and Wellington.
In later years as her health and strength declined Sister Labouré lived at the Home of Compassion in Silverstream. She always had a strong commitment to her call to be a religious sister and was true to the motto she took at her religious profession 'Love is repaid by love alone'.