WelCom June/July 2022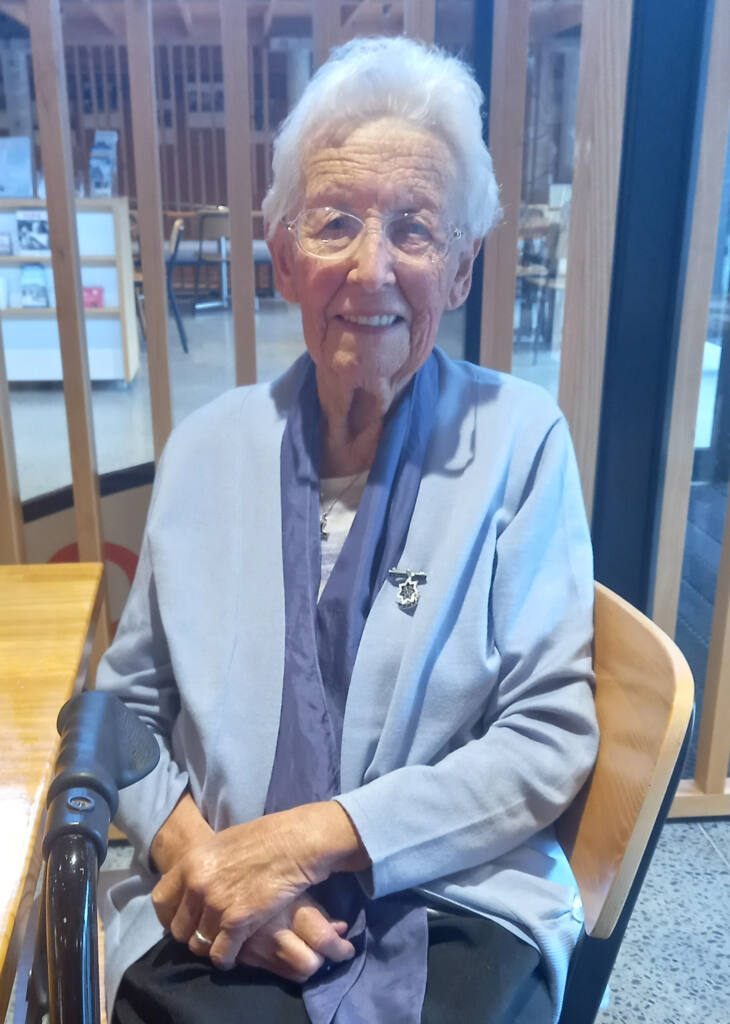 Judy Houlahan
Members of St Mary's College Old Girls' Association gathered at the Home of Compassion chapel, Island Bay, on April 30, as Fr James Lyons celebrated a Memorial Mass to celebrate the lives of those who had died in the last two years.
At the beginning of Mass a candle was lit to remember each person: Beverley Benton, Margaret Doyle, Gabrielle Ellis, Sr Agnes, Sr Mary Gordon, Doreen Hoffman, Toni Molloy, Rita Philpott, Sr Monica Quigg, Monica Smith, Vivienne Soldera, Joy Watson, Judith Wheeler and Sr Declan.
It was particularly special that Mary Molloy (daughter of Toni) and Charlotte and Anna Smith (daughters of Monica and nieces of Judith Wheeler and cousins to Joy Watson) were able to attend.
At the end of Mass Sr Margaret McDonald was presented with a life membership of the Association. Sr Margaret has been a faithful Association attendee as well as serving on the committee for many years. The Association is very grateful for all that she has done for it as well as her leadership as principal of St Mary's College.
Mass was followed by afternoon tea in the café, giving members the opportunity to catch up with one another and to meet new people. It was a lovely afternoon in a delightful venue.
Please email smogwell@gmail.com if you are interested in learning more about the Association's activities.