From the boys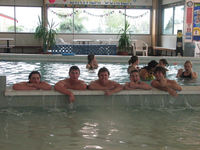 Forming your own values and belief system and practising these daily.
Being able to show your values, beliefs and personal identity. It requires you to show a sense of life through religion or what your purpose is in life.
I believe my body is special and I must keep it physically and spiritually in shape. It is my own personal identity and sense of self–purpose which reflects God. It is a life process, not a series of good deeds.
The spiritual component of hauora is the most important to me – it is the attitude of the heart. To be spiritually well we need to have belief in something, not always God, but someone to look up to.
Spirituality is the most important dimension to me—the base or the foundation of having a well-balanced, happy life. It gives me personal meaning in life and everything about it. It is a personal identity in knowing who you are, what your strengths and weaknesses are, and how you deal with things and improve your spiritual side.
From the girls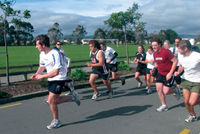 Spirituality is the beliefs, values and religion I have—the search for meaning and purpose in life. My faith helps me to aim high and achieve my goals. It gives me a sense of self in what I am doing and ability to believe I can actually do it. It is being true to myself, inside and out.
The personal values of love, trust, family and my sense of self. Spirituality gives me purpose for all that I do.
By having my own personal identity and believing I have to know myself completely for my spirituality to develop. I need to have a purpose in life and accept responsibility for myself and my wellbeing.
It is the ability to portray what I believe in and stay strong to my values. It is my sense of self-worth and personal identity.
Having values that allow me to believe in myself and others; having the confidence to support others and myself; using everyday values like caring, loving and sharing to make the spiritual side of me more powerful and allowing me to develop my own personal identity.
Putting my faith and trust in God and allowing God to work his will for my life. I remind myself constantly that 'I can do all things through Christ who strengthens me' (Phil 4:13).
Pictures show (top) students relaxing in the pool after the triathlon and (above) during the triathlon. Head girl, Nicole Walker, is in black near the tree.