WelCom October 2020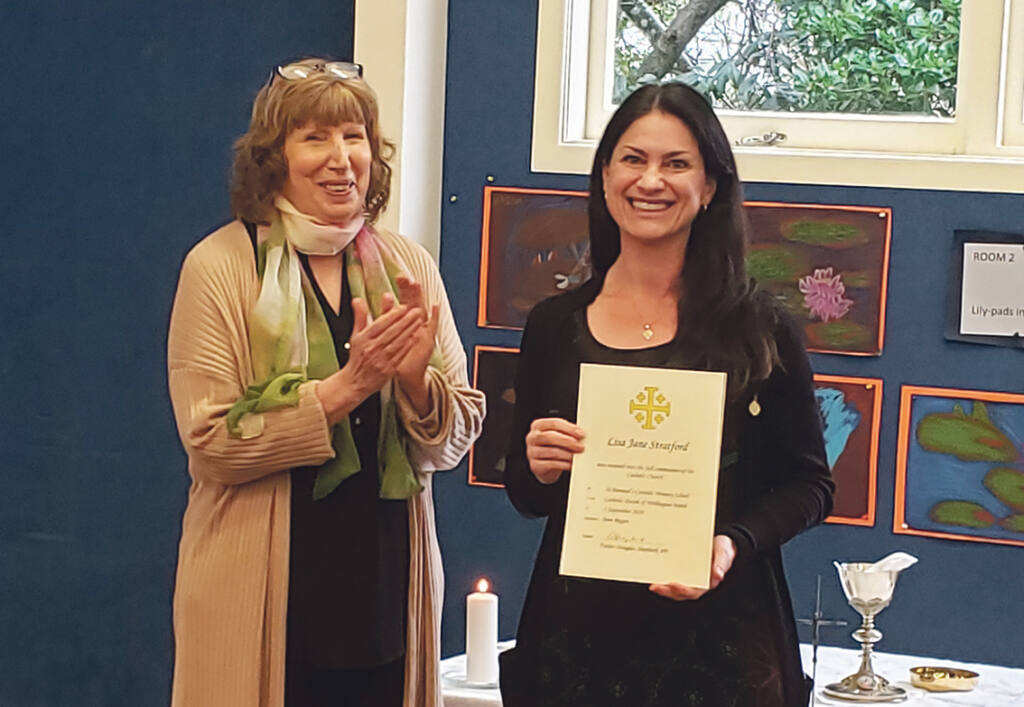 Lisa Small
On Wednesday 2 September, St Bernard's School were lucky to be part of a special day as junior teacher, Lisa Stratford, was welcomed into the Catholic Church, being Confirmed and making her First Communion.
Lay pastoral leader Joe Green had prepared Lisa for the sacraments and Fr Doug Shepherd celebrated the Mass for her. The children led the Mass and the school community provided a shared lunch for Lisa's Communion breakfast.
Lisa said, 'It was a truly memorable day and to share it with the community of St Bernard's School couldn't have been more perfect. In the words of St Mother Teresa, "Let us always meet each other with a smile, for the smile is the beginning of love."
Lisa Small is Principal, St Bernard's School, Brooklyn.