WelCom December 2020
Fratelli tutti (On Fraternity and Social Friendship)
Pope Francis RRP $18.50 (Bulk discounts available for 10+)
The stunning new encyclical from Pope Francis focuses on fraternity and social friendship as the ways to build a better, more just and peaceful world – with the contribution of all: people and institutions.
On Fraternity and Social Friendship: Group Reading Guide
Bill Huebsch, RRP $7.99
In this plain-English study guide, acclaimed scholar and theologian Bill Huebsch makes Pope Francis' message in Fratelli tutti: On Fraternity and Social Friendship even more accessible, with paraphrased summaries of each article, and prayerful discussion and reflection questions that can help each of us see how Francis' words apply to our own lives. Perfect for small groups, the RCIA, youth ministry, and adult faith formation.
The Wisdom Pattern: Order, Disorder, Reorder
Richard Rohr RRP $37.99
A universal pattern can be found in all societies and in fact in all of creation. In this new version of one of his earlier books (Hope Against Darkness), Fr Richard Rohr illuminates the way understanding and embracing this pattern can give us hope in difficult times and the courage to push through messiness and great chaos to find a new way of being in the world.
Every Thing Is Sacred
Richard Rohr RRP $43.99 ($39.99 special price until 31/01/2021)
In this companion to The Universal Christ, Richard Rohr and Patrick Boland offer 40 reflections and practices exploring what it means to live 'in Christ'.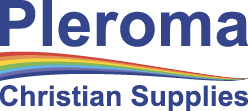 Providing inspiration to generations of reader
www.christiansupplies.co.nz