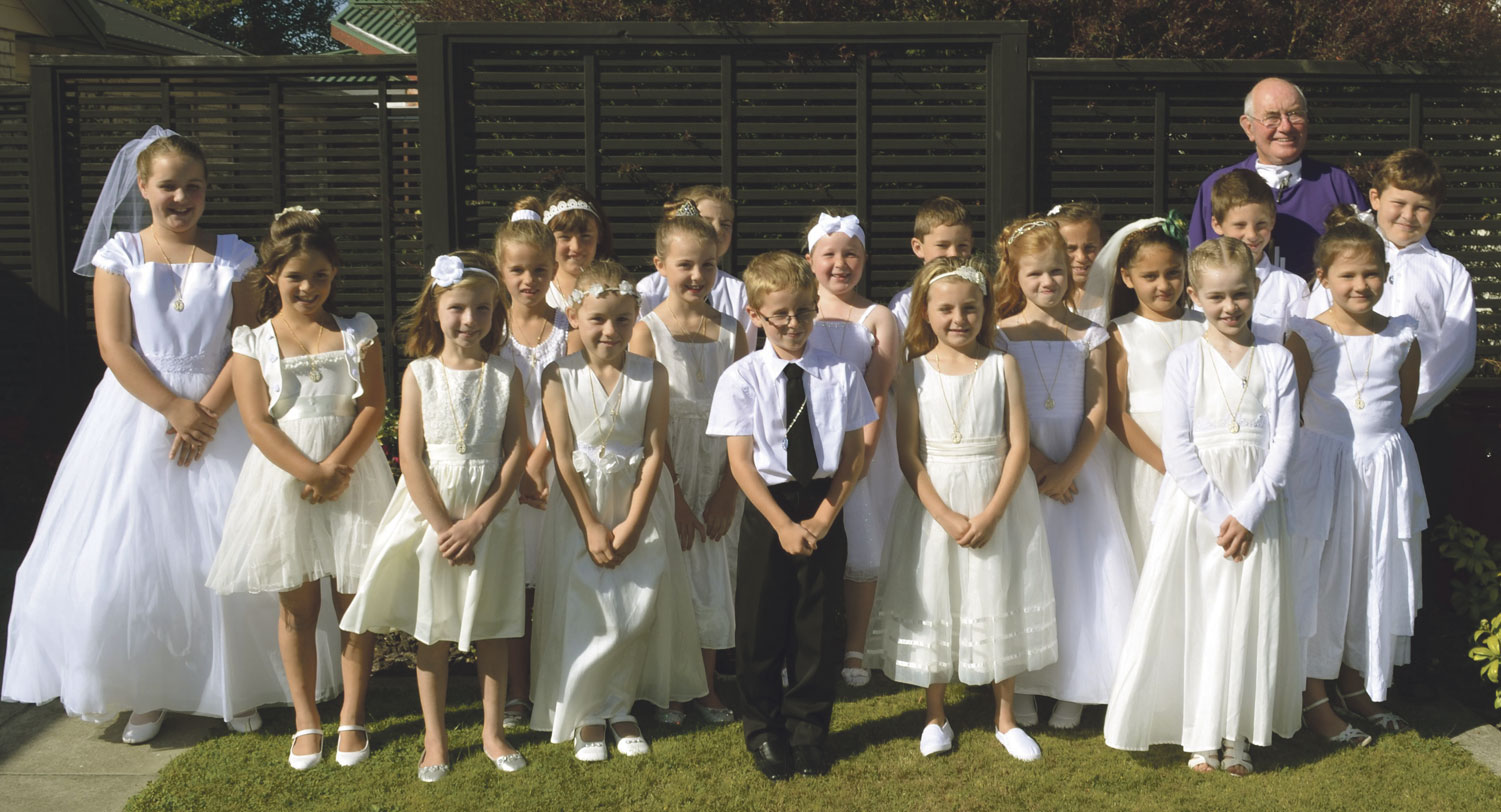 June 2014
Palmerston North

Mgr David Bell
Easter turned into a time of mourning for the 32 young people in Stratford and Kaponga who made their first Communion and then lost one of their number in a freak accident.
The belief that Holy Communion is seen as our preparation for the heavenly banquet was tragically brought home when Ethan Kowalewski (centre front in First Communion photo, right) died.
Having received our Lord at his first Holy Communion and again on Easter Sunday, Ethan's death brought a strong message of hope in the promises of the resurrection to the huge crowd of mourners at his funeral.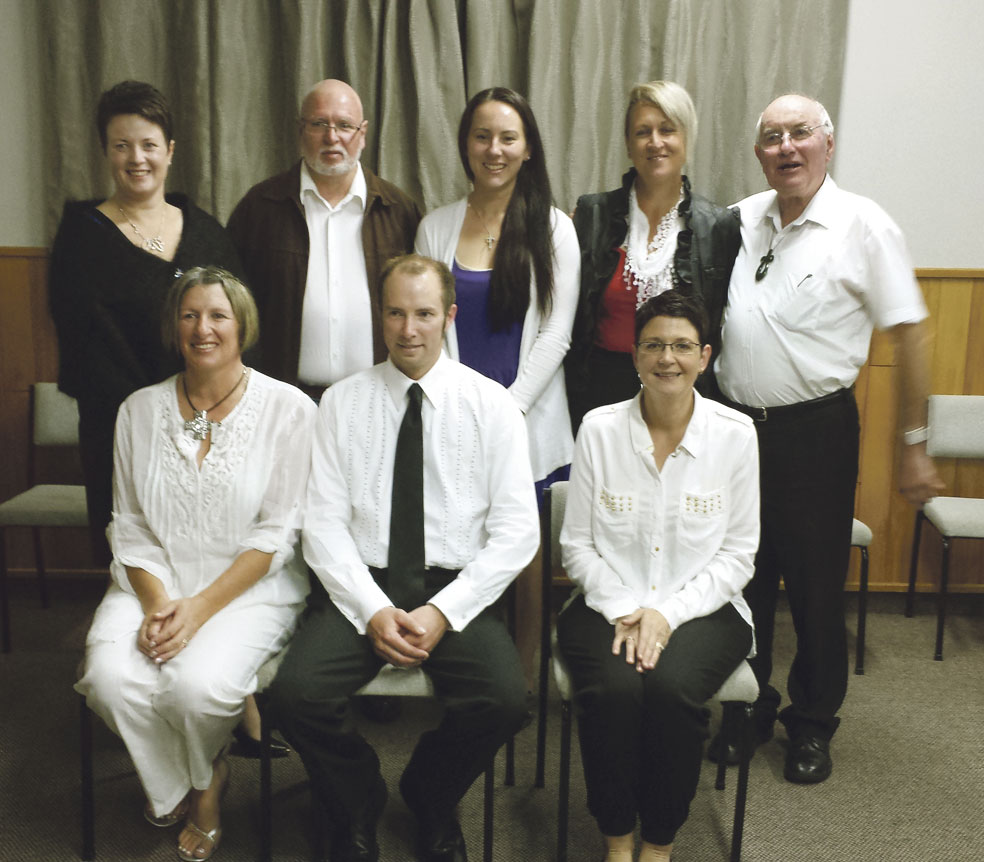 Even though the accident occurred in the middle of the school holidays, Ethan's school, St Joseph's Stratford, opened for children, teachers and parents to share comforting moments and take an active part in his funeral Mass and graveside interment.
We offer our condolences and heartfelt sympathy and prayers to his mother and family and may Christ bestow his compassionate love on all affected by Ethan's death.
May Ethan now share forever in the Father's heavenlybanquet.
Ecumenical Services were held on Good Friday morning in both Kaponga and Stratford and four adults were baptised at the Easter Vigil and three adults received into the church – all but one parents of children at St Joseph's Stratford or St Patrick's Kaponga.