Schools
1 February 2013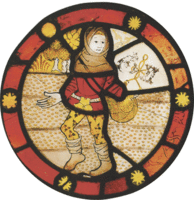 Knights in armour and popes in triple tiaras, wicked barons and reforming monks, prayerful mystics and zealous crusaders, wealthy abbots and poor friars, powerful bishops and simple peasants, great theologians and holy fools, among others, all lived, loved, suffered, fought, prayed and served God in the Middle Ages.
During this period the Church had the most influence on Western society.
What was this like and what are the effects of this influence in our time?
The Catholic Institute's course on Church History: the Church in the Middle Ages, looks at what the Middle Ages were like, why the Church was so influential in medieval Europe, and who the men and women were that shaped the Church and the world in that time.
As well as the significant events and people, the course will consider how ordinary Catholics lived.
Students will have the chance to sample medieval food, walk a labyrinth like those in the great cathedrals and find out what the medieval world smelt like, sounded like, looked like and felt like.
If you would like to be immersed in this exciting world, TH206b Church History: the Church in the Middle Ages runs every Tuesday for six weeks from 12 February, 5.30-8.30pm in the Catholic Centre.
Professor Anne Tuohy and Susan Wilson will present it.
For further information please email: s.wilson@tci.ac.nz or phone Veronica Gray (04) 819 8387.