WelCom May 2021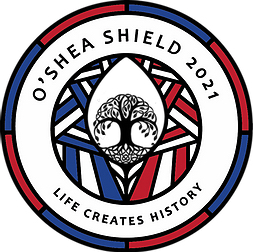 Bishop Viard College and Chanel College are co-hosting the O'Shea Shield on 15 and 16 May 2021 at Bishop Viard College in Porirua. The annual public-speaking competition involves all 17 Catholic secondary schools in the Wellington and Palmerston North dioceses.
The O'Shea Shield host school usually alternates between each diocese from year-to-year. This year, for the first time in the competition's long history the event is being co-hosted by two colleges. This is due to its cancellation last year because of Covid-19 restrictions and concerns for students' wellbeing.
The 2021 competition title is: 'Life creates history – so that you can tell your children and grandchildren'. Categories include Oratory – Whaikōrero tuakana; Impromptu Speaking – Kōrero tene; Junior Prepared Speech – Whaikōrero teina; Debating – Tautohetohe.