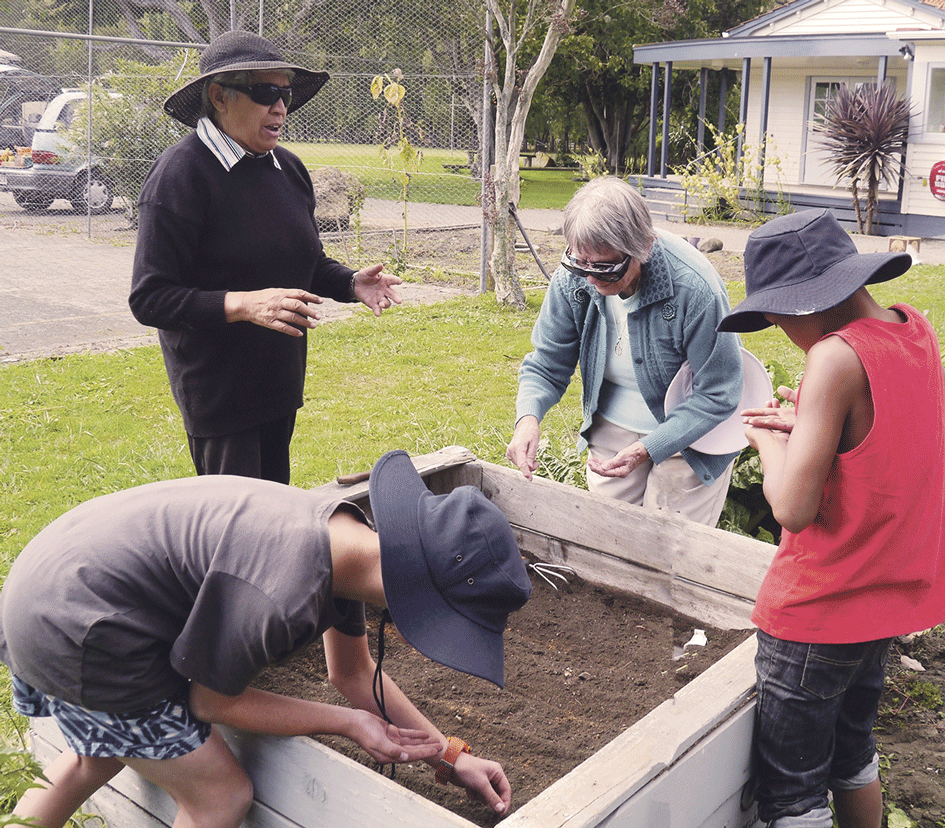 June 2015
Feature
Sr Anne Burke RSJ
The Sisters of St Joseph of the Sacred Heart were founded by Mary MacKillop – now St Mary of the Cross MacKillop – and Fr Julian Tenison Woods, in Penola South Australia in I866. This was in response to the need for education and care for children in country areas of Australia. The Sisters were, in Julian's words, 'to be free to answer the needs of the poor whenever and whatever these might be'.
As the fledgling congregation grew and expanded to other areas, difficulties arose with some bishops wanting control of Sisters working in their dioceses.
When matters came to a head in Perthville in 1872, Sr Hyacinth Quinlan elected to stay with a group of young novices in the Bathurst Diocese, while the other Sisters returned as directed by Mary MacKillop to their community in Adelaide.
The small Perthville group grew into a Diocesan Congregation, and foundations were made to Whanganui New Zealand in 1880, and to Goulburn NSW, Lochinvar, NSW, and Tasmania. In 1967 these five congregations formed a Federation.
In 1883, Sisters from the Central Group of Sisters came to Temuka in the South Island. Over the years both groups continued the Josephite ministry in schools and parishes throughout the country. The intermittent contact between the groups increased after Vatican II. In more recent years, there were organised gatherings, shared ministries, congregational studies, and a recognition of the strength of the shared charism between both groups in New Zealand and in Australia.
In August 2013 in Whanganui, this culminated in a celebration of the fusion of the two groups – informally known as the 'blacks' and the 'browns'. This followed a fusion celebration in Tasmania, another in Goulburn, and in 2014 in Perthville.
Sisters of St Joseph of the Sacred Heart number approximately 900, and are now ministering in Australia, New Zealand, Ireland, Scotland, Peru and Brazil.
There are 89 Sisters in New Zealand, and 33 in the Wellington and Palmerston North dioceses.
In earlier times in New Zealand most Sisters qualified as primary or secondary teachers for their ministries in the schools. As the need for teachers eased, the Sisters moved into other areas and acquired the necessary qualifications. In these two Dioceses, Sisters are now working in parishes, in chaplaincies, counselling, spiritual direction, community law, ecology, and advocacy.
Mt St Joseph Conference and Retreat Centre in Whanganui is adjacent to Nazareth Rest Home and Hospital on St John's Hill. An ecological project is returning land surrounding these complexes to a wetland and bush reserve, orchard and gardens.
Nearer the city, the Quinlan Court Retirement Complex caters for independently living elderly.
Sr Anne Burke RSJ is a sister of the Sisters of St Joseph of the Sacred Heart in Whanganui.