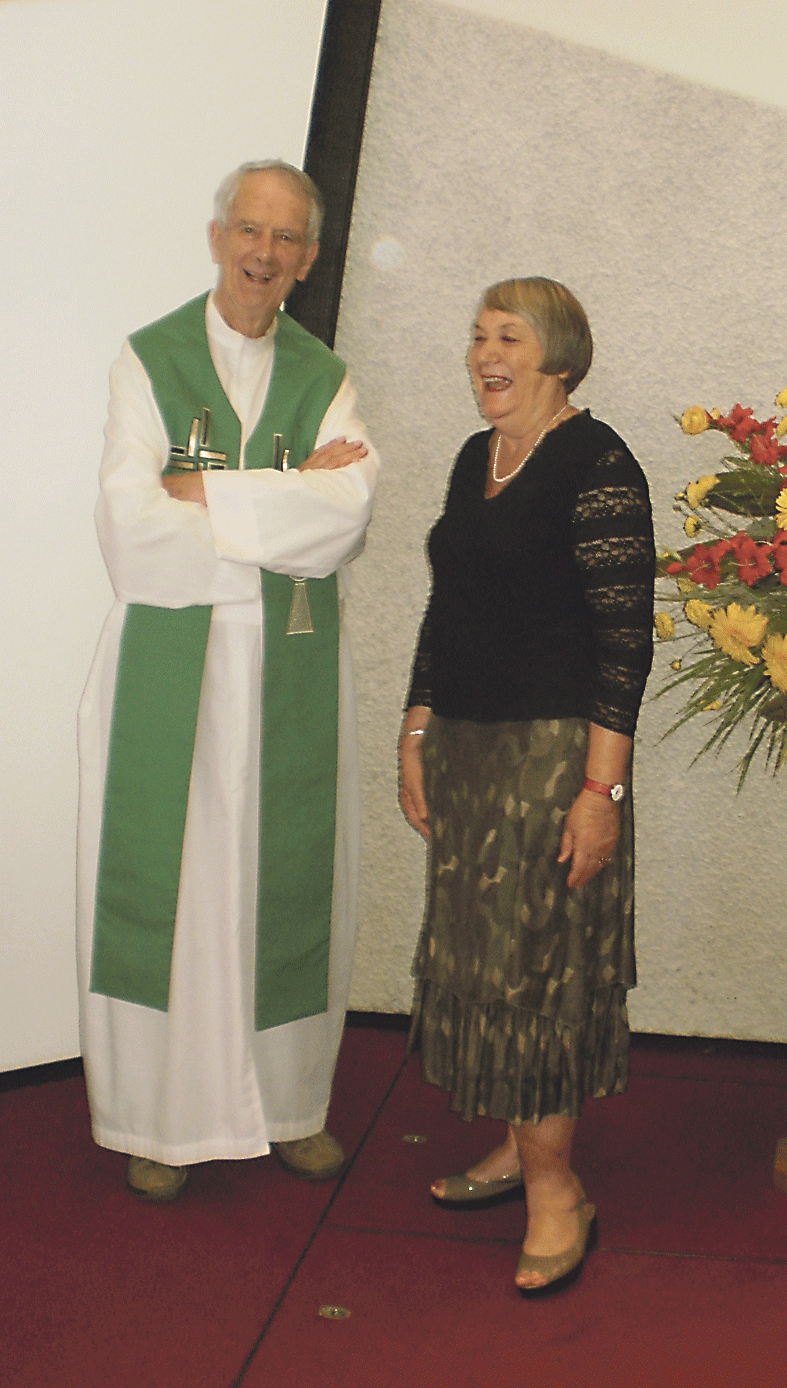 Palmerston North
Catherine Cameron
4 March, 2013
On 5 December last year, St Vincent de Paul Havelock North Conference hosted an anointing Mass at Our Lady of Lourdes church.
The twice-yearly event is always well attended and appreciated by the sick and elderly residents of Hastings and Havelock North area.
They all enjoyed the Christmas-themed afternoon tea after Mass and the opportunity to catch up with old friends.
Harold Stewart once again came to the fore, baking and icing a Christmas cake. Kevin Watson supplied song sheets for the Christmas carols and played the piano for a cheerful sing-along to wind up a blessed and fun-filled afternoon.
With over 80 people attending, we were privileged to be able to call on the services of two priests, Fr Simon Story and Fr Vince Onesi, to help Fr Pat Cooke with the anointing.
There was a willing and enthusiastic team of helpers on the day, and chairperson Pat Sanko took responsibility for coordinating everything and everybody – organising the three priests, sorting out transport and arranging the catering for the afternoon tea.