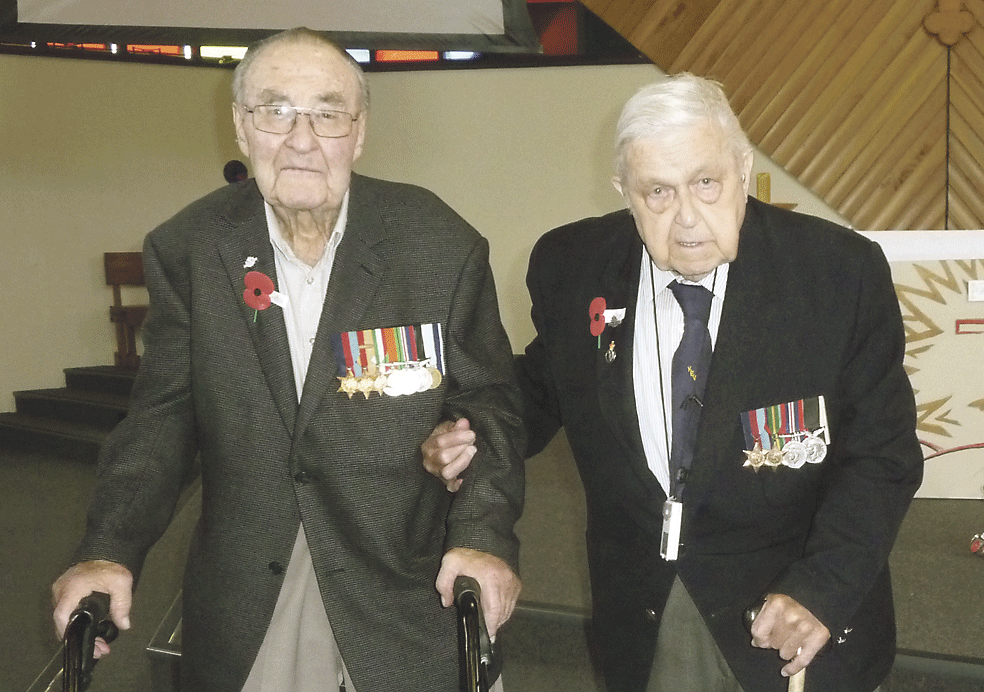 Palmerston North
June 2013

Sue Seconi
Two of Whanganui's World War II veterans were among those who gathered at St Mary's church for Mass on Anzac Day, 25 April.
Joe Gibbs (right) was just 17 when he left for Guadalcanal with the 30th Air Force Squadron and 95-year-old Des McGovern fought in the Middle East with 8th Company.
Those who made the absolute sacrifice of their lives were at the centre of a moving ceremony which Frs Brian Carmine and Steve Hancy celebrated.