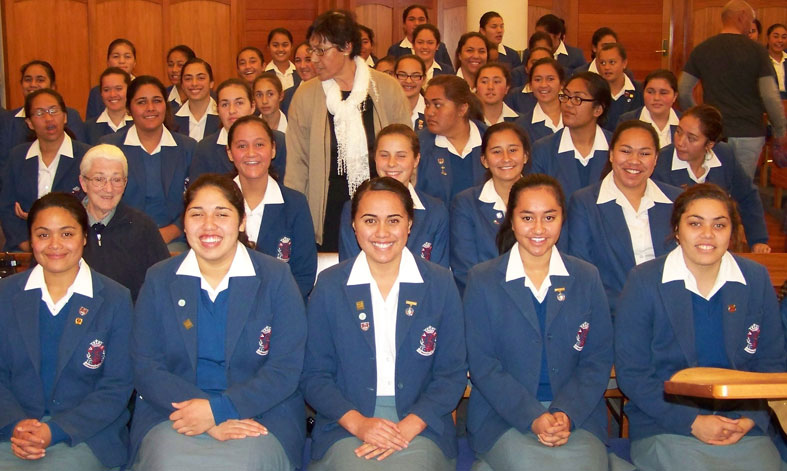 July 2014
Palmerston North

Adrienne Bolton
At the invitation of parish priest Fr Simon Story, Sacred Heart Church, Hastings hosted Principal Georgina Kingi and the boarders of St Joseph's Maori Girls' College, Greenmeadows, at their 9.30am Mass on Sunday 8 June. Fr Don Hamilton, the college Chaplain, said the Mass in Te Reo Maori.
The girls filled half the church. Principal Steve Bryan and some of the Maori students from Sacred Heart College, Napier, also attended and participated in the liturgy.
The St Joseph's students enthusiastically lead the congregation in full and harmonious voice with guitar accompaniment. After Mass, while the parish community were enjoying a cup of tea and biscuits outside the church, St Joseph's Kapa Haka students gave an impromptu poi performance.
The whole morning was a lively celebration of Te Reo and Tikanga Maori, proving that the 'Whanau Spirit' really is alive and well in the Hawke's Bay.