Mark 3:13.
This is the relationship we are invited into with Jesus – companionship. This is what prayer can be – spending time with a good friend.
We ask:
Companion us God
As air         the bird
As water    the lily
As fire       the hearth
As earth    the pilgrim.
by Anne Powell – Enough Clear Water.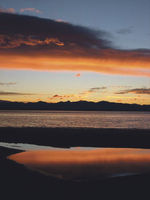 Here is an encouraging saying.
"God meets me where I am.  I meet God where I am."
If that is true then I can trust that God is already with me and all I have to do is take time to say "hello God".
We come from diverse backgrounds. The way we pray will be influenced by our own families and cultures.
What language do you pray in?
Where do you pray?
How do you pray best?
Where to start with prayer
St Ignatius of Loyola encouraged people to pray in the midst of their daily life and to ask for the grace:
"To see thee more clearly, love thee more dearly, follow thee more nearly, day by day."
If that is what you want then start asking!
You will find your own way to pray:
in the quiet of the early morning
on a bush walk
at Eucharist
with friends
with scripture
the Rosary
Suggestions for learning more about prayer –
Just do it! One way of praying is to use your imagination.
Here is a short, guided meditation to try.
It's the story of Zaccheus (Luke 19:1-10).
He wants to see who Jesus is, so he climbs a tree to see Jesus. Imagine yourself in the scene, crowds of people are around and you want to see Jesus. Jesus stops near to your vantage point and looks up at you. What do you feel as he recognises you and calls your name? Jesus wants to come home with you. How do you respond? Walk along with Jesus and let the conversation flow. Stay in his company for as long as you wish.
Make a Retreat in Daily Life as a way to go deeper on your God journey with people from your own pastoral area. These retreats are available in the Archdiocese of Wellington in a different parish each month. See if there is one near you.
•    Find a spiritual director to encourage you with your prayer journey. Here is a link to people who are trained and available
Mary MacKillop was canonised on 17 October 2010. We are encouraged by her words,
"Do all you can with the means at your disposal and calmly leave the rest to God"
Even though Mary MacKillop lived a full and active life, she made sure that she spent time each day in prayer and meditation − often late at night. Let's follow her example.
Lectio divina is a Latin term meaning "reading with God". It has been practiced in the Church for centuries, and has its origins in monastic life, but is being used now by lay people and religious alike. Lectio divina is a way of praying using Scripture, which if practiced consistently, gently leads us into a deeper relationship with Christ as we open ourselves to him. It is the ultimate DIY spiritual project.
The practice of Lectio divina requires a quiet space, a passage of Scripture, and the willingness to give a little time to it each day (or even a couple of times a week). The passage of Scripture used should be short. It could be the gospel for the day or a piece taken by progressing through one of the gospels.  The New Zealand Catholic Bishops Conference 2011 Lectio divina booklet can be downloaded here.
If you want more detail about prayer go to the Catechism of the Catholic Church