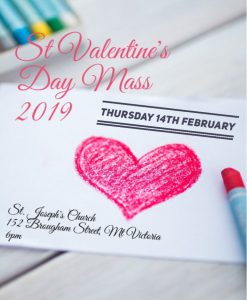 Pre-Marriage Programmes
We, as Catholics, share the delight of couples who announce their intention to marry and we warmly congratulate them.
We advocate for, educate and support marriage at all life stages.
For those preparing for marriage, several preparation programmes are offered:
COMMIT
Love is a Decision
If you are interested in marriage preparation please email marriage@wn.catholic.org.nz or phone 04 496 1719 to register on a program.
Marriage Programs
Marriage is by nature an evolving relationship.  As changes occur couples look for opportunities to deepen their understanding of their Christian marriage journey.  To assist with this we recommend two programmes:
Let us know how the Archdiocesan Marriage Ministries can best support your community.
Felicity Giltrap
Marriage Programs Consultant
Family and Young Church Ministries
Catholic Centre, 22-30 Hill Street, Wellington 6011
PO Box 1937, Wellington 6140
ph: 04 496 1719
Email
When a Marriage Ends
The Lazarus Experience – a weekend retreat based on Catholic teaching and designed to heal those suffering from a marriage break up.  The Lazarus Experience offers gentle support, comfort and healing for coping with grief after marriage breakdown.
Contacts:
Katrin Eickhorst: 04 970 9385 or 021 024 25570
Eustie Kamath: 04 550 9240 or 022 387 8435
Email
Tribunal of the Catholic Church – The main work of the Church's Tribunal (a word meaning a "Court")  is to assist with the pastoral care of divorced and remarried persons seeking to have their marriage recognised in the Church, divorced persons seeking to remarry, and divorced persons seeking clarification of their standing in the Church.