Catholic Parish of Wellington South
Joe Green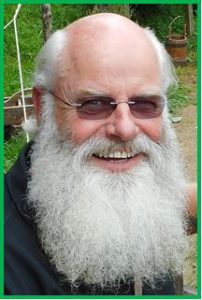 My name is Joe Green.  I am married to Rosa.
Anne, my life partner of 38 years passed away a few years ago. Anne had been a Catholic trained school teacher and kindergarten teacher. We have 3 adult children and 9 grandchildren.
I left police in January 2016, having completed 32 years policing service. I worked in a range of both operational and administrative roles, including 15 years as the inspector in charge of arms control and vetting services.
Prior to joining Police I was a primary school teacher at the Catholic school in Island Bay. Before that I was in the seminary for 3.5 years, with 6 months on pastoral placement at St Anne's, Newtown.
I am a trustee of the Kapiti Catholic Youth Trust and am active in youth ministry. More recently I have been part of a group contributing to the vision for the design of the new church, pastoral centre and school campus for Our Lady of Kapiti parish.
I am the Archdiocesan representative on the National Network for the RCIA and support the Cardinal as one of three lay people on the National Dialogue for Christian Unity.
In October/November 2015 I walked the Camino Santiago. I found the experience life changing.
I have been the Lay Pastoral Leader at Wellington South since February 2016.