Merrick Mitchell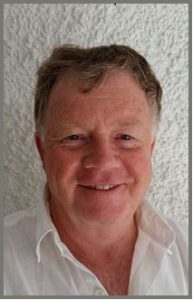 Merrick is married to Lucia.  They have five daughters and three grandchildren.  Born in South Africa, Merrick and Lucia emigrated in their 20's and consider New Zealand as home.  Their early years were strongly influenced by experiences as teenagers and young adults in a repressive society, yet one where faith was supportive.  The compassion of Jesus was deeply formative at this time.
Merrick trained as a veterinarian, working in clinical practice and then in veterinary public health.  In 2006 following a     restructure and redundancy, he changed direction to work as a support worker with intellectually disabled people while continuing with animal disease control.   He then started his own business as a consultant on best practice accreditation for medical practice systems and procedures.
These changes gave Merrick the opportunity for reflection, and acting upon a sense of calling to ministry.  He was         accepted into the Archdiocese's Launch Out Formation Programme, starting in 2007 and finishing in 2015.
Besides an awareness that prayer and prayerful living underpins and supports everything we do as Christians, Merrick has an interest in ecumenical and inter-faith relationships.  He also enjoys walking, tramping, reading and gardening and practices meditation and tai chi, all of which he considers to be good spiritual exercises!  Merrick views his leadership role as one of 'presence, empowerment/encouragement and support'.