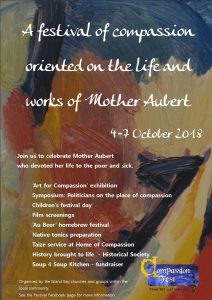 The Presbyterian Church in Island Bay is putting on a festival from 4-7 October called CompassionFest, which celebrates the virtue of compassion through the life of Mother Aubert.
The festival explores and celebrates the life and work of Mother Suzanne Aubert, a New Zealand and Island Bay icon. The Compassion Soup Kitchen in Tory Street is the focus charity for the festival.
The programme includes: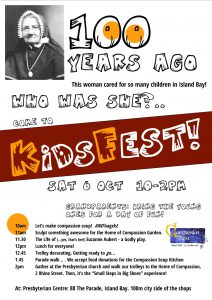 art exhibition,
reflective Taize service,
Kidsfest,
children's tour of the Home of Compassion,
virtual trip around Island Bay with
the Historical Society,
a pop-up soup kitchen,
combined church service
Compassion Mass,
native tonics workshop,
beer-tasting night
symposium with politicians on the subject "What has compassion
to do with running the country?"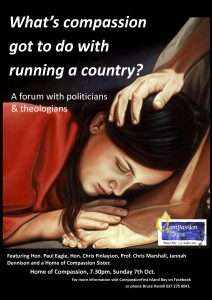 The Official opening is on Sunday 30 September at 4pm, and full details of the amazing programme (times, venues etc) can be found at http://www.ibpc.org.nz.