Connecting with God in Lockdown…
It can be easy to get caught up in worries or lists of things that need our attention, so it's important to take time out of our days to focus on God and connect with him. You don't have to commit to a big devotional, God just wants your presence. Here's a few simple ways you can connect with God during lockdown. We'd love to hear from you – visit our Facebook page and be in touch.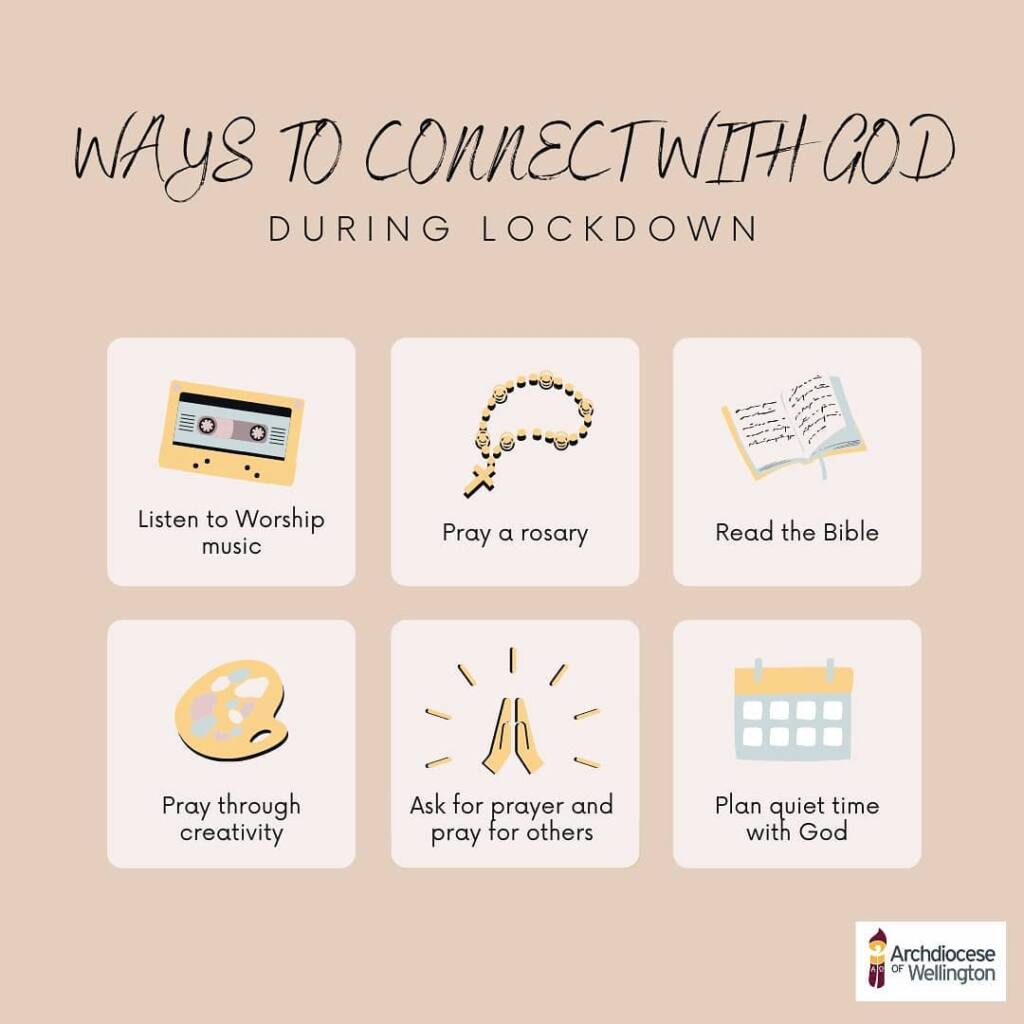 Archdiocesan Young Church Ministries is a coordination, formation and information hub for young people and those ministering with them. These are some of our activities: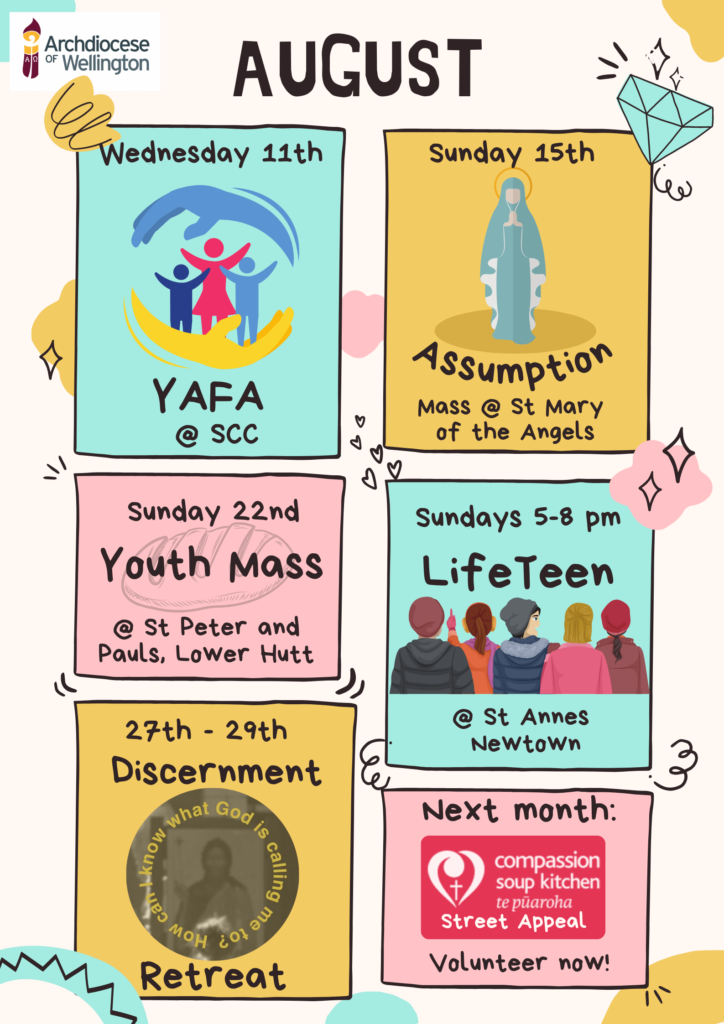 ---
An exciting opportunity in 2022! Be a YC Tuakana!
Walk alongside and empower our young students as they figure out their place in the world and where faith fits in.
YC Tuākana work as part-time youth ministers who get to accompany students in their colleges, acting as witnesses to the relevance and value of the Catholic Christian faith today.
If this sounds like something you would like to do, get in contact with us @ADWYoungChurch or youth@wn.catholic.org.nz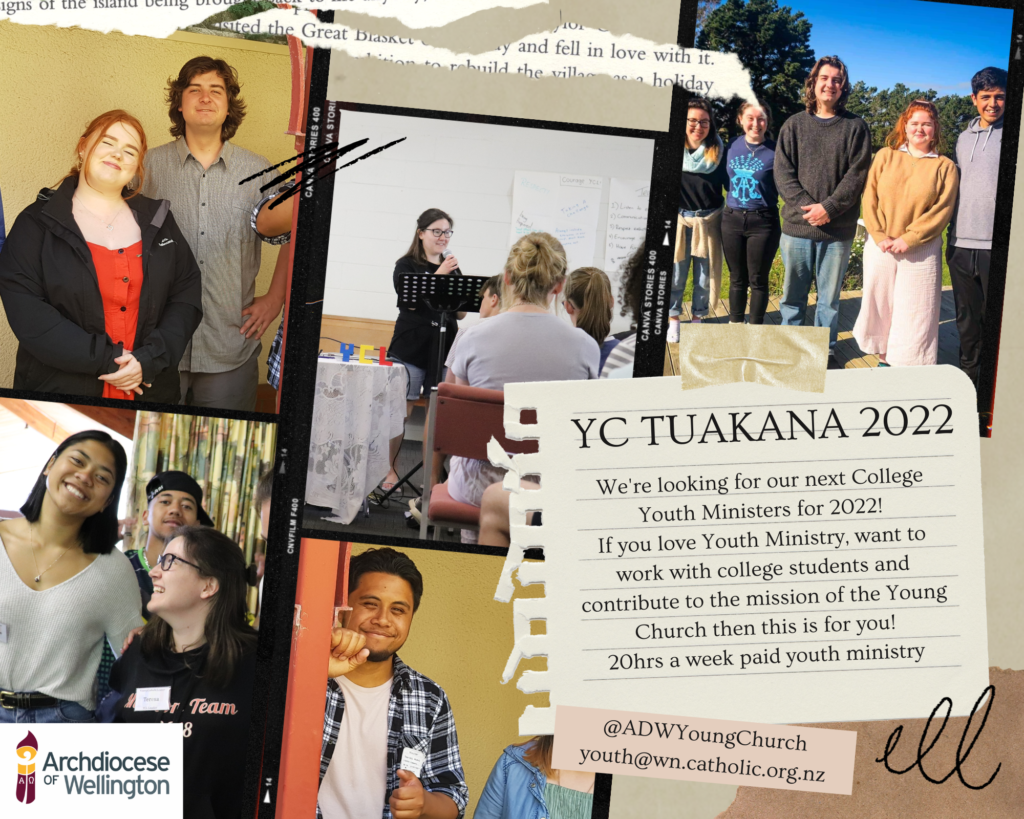 SEEK is our annual discernment and vocations event. An opportunity for young adults to explore different vocations as young Catholics. Join us for SEEK 2021 on Sunday 14th November, 10am to 5pm at the Home of Compassion, Island Bay. The day will conclude at 5pm with our final Young Church Mass with Archbishop Paul Martin.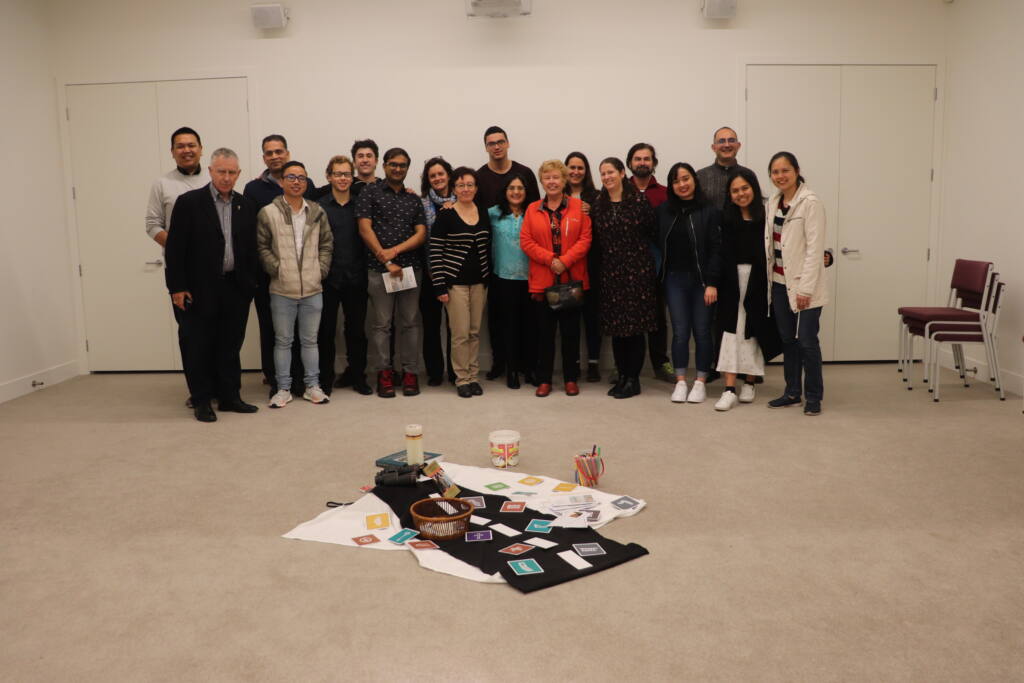 ---
On Campus – Berrigan House: Young Church house of hospitality in the Catholic Worker tradition.
All always welcome!
Address: 4 Kelburn Parade, Wellington.
---
Life Teen local – St Anne's Church (Wgtn Sth Parish), @lifeteenwellington
Life Teen national – Camp and Convention – https://lifeteen.nz/
---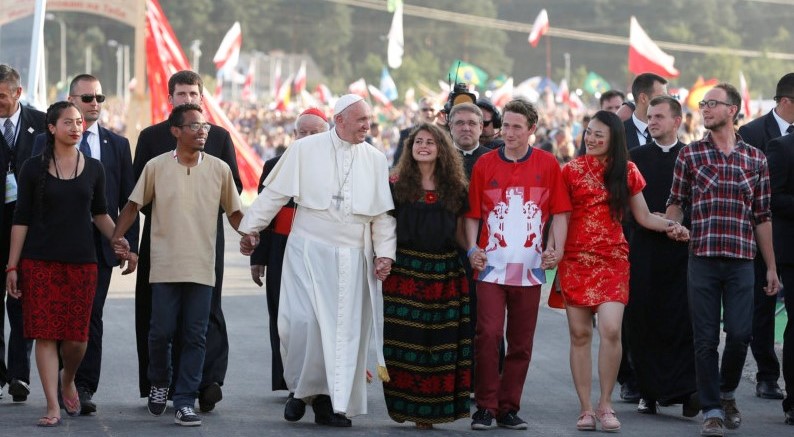 World Youth Day – Managing participation of young people from the Archdiocese.
---
Bishops Council for Young People – Contact Young Church at youth@wn.catholic.org.nz
Challenge 2000 – helping young people. https://www.challenge2000.org.nz/
Young Vinnies https://www.facebook.com/VinniesWellington
---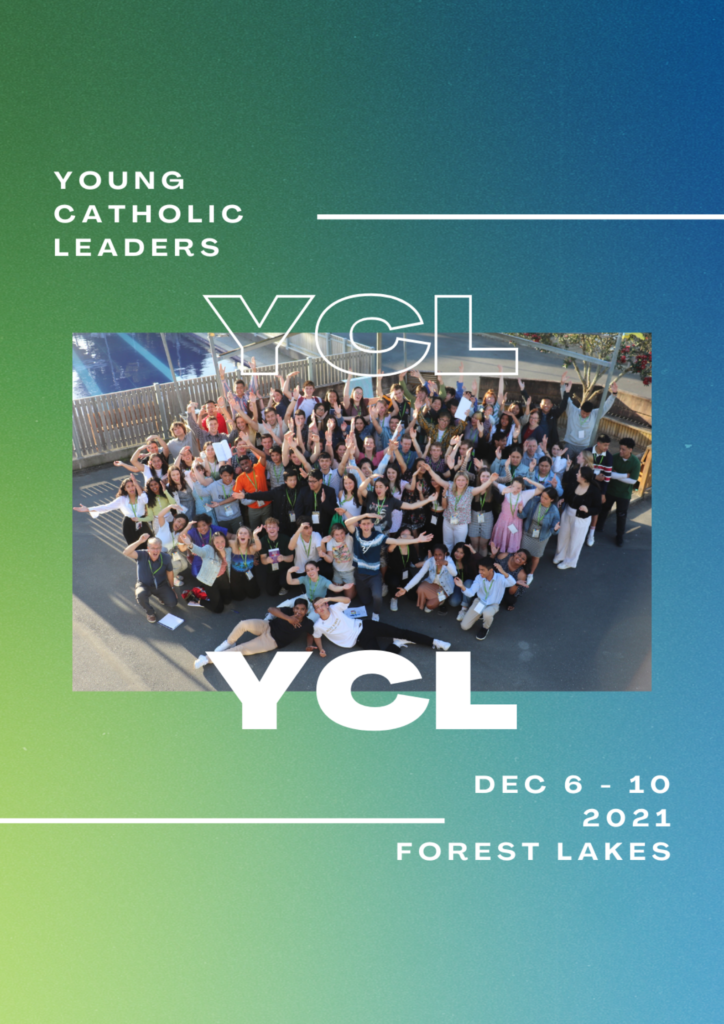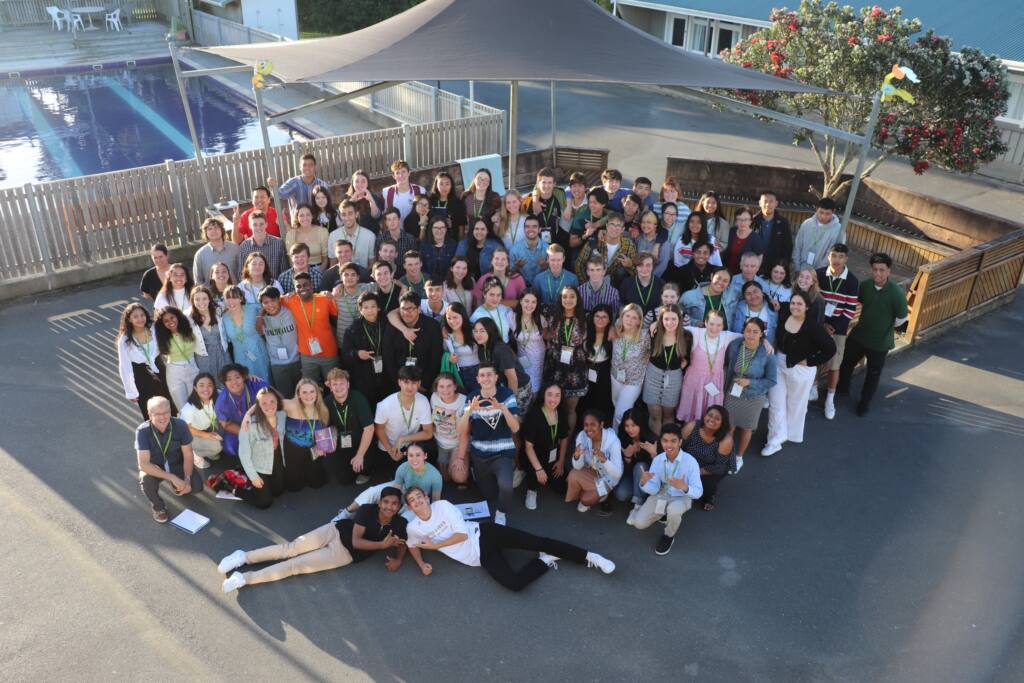 ---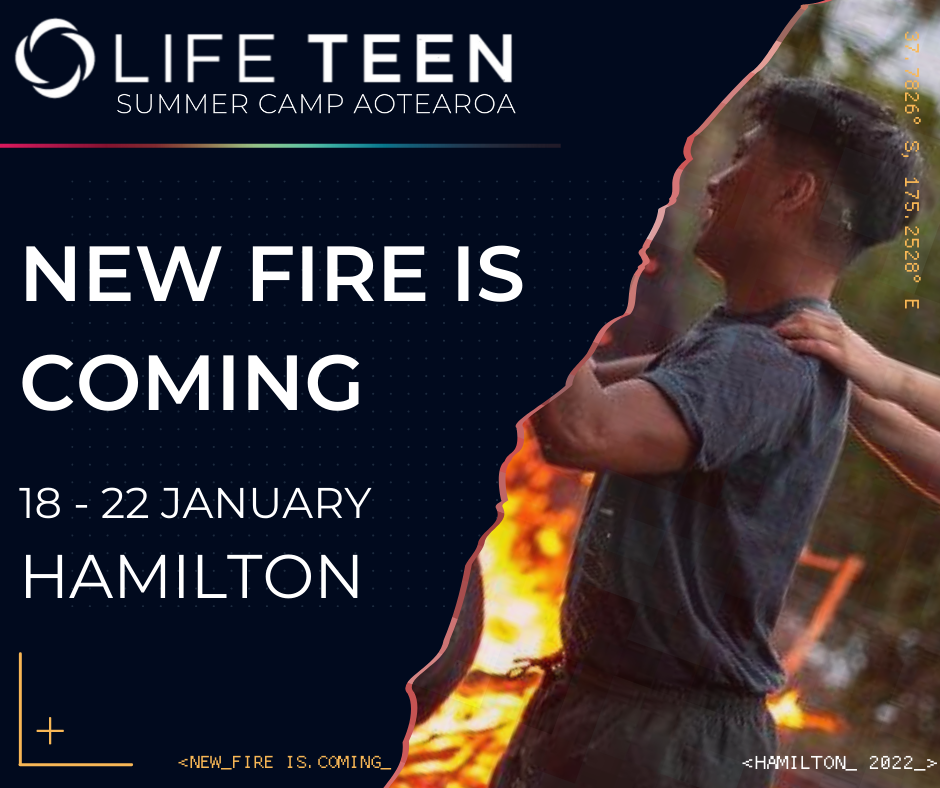 ---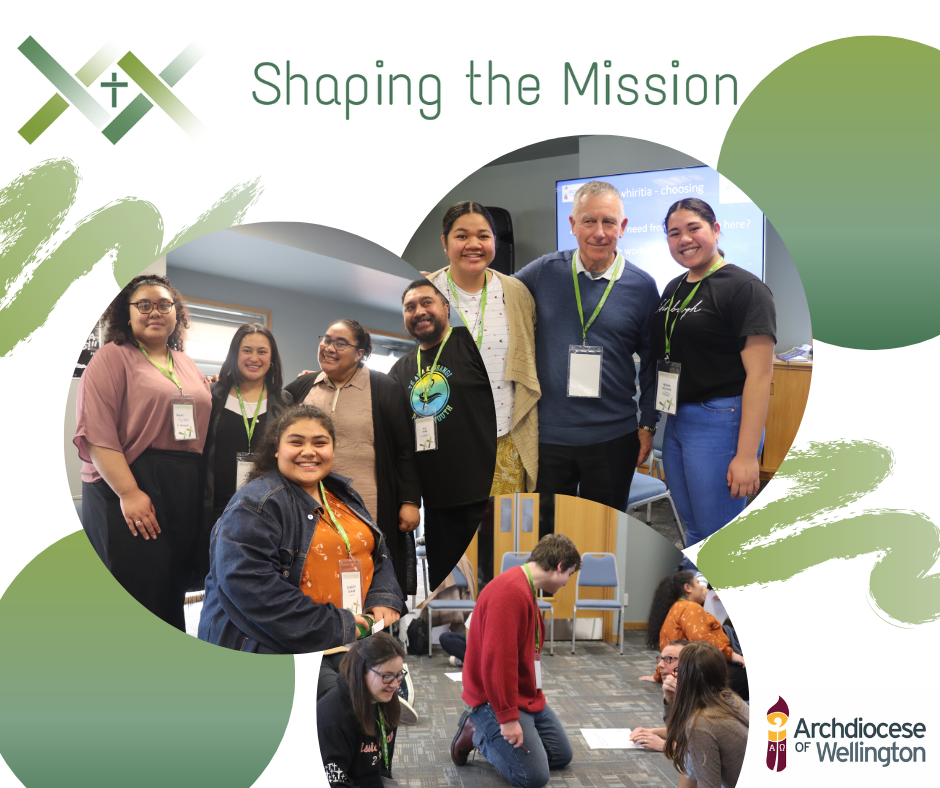 ---
Archdiocesan Youth Ministries Team
Write to us: youth@wn.catholic.org.nz
Louise Lloyd, Young Church Ministries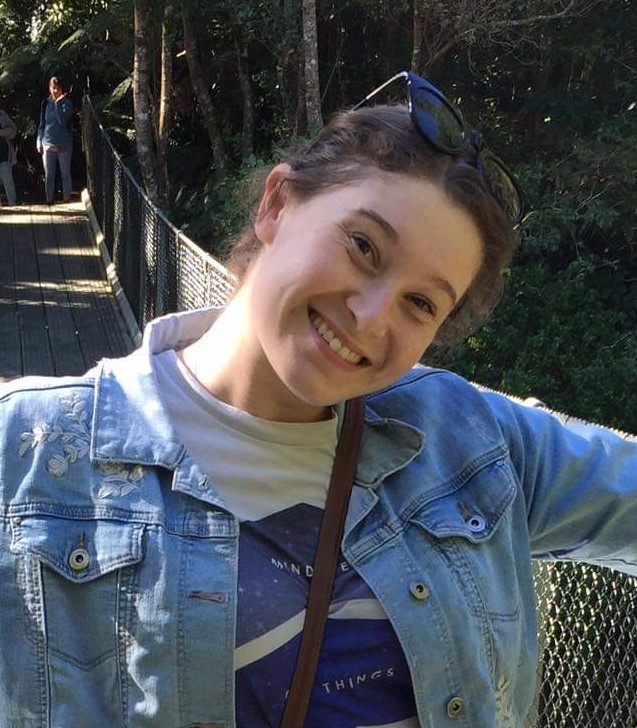 "You can become what God your Creator knows you are, if only you realise that you are called to something greater" – Pope Francis, Christus Vivit.
Youth Ministry is what brought me closer to God as a teenager and helped me to grow in my faith, so I'm really passionate about creating similar environments where young people can develop their own faith, feel God's love and know that they are called to something greater.
I'm incredibly lucky that I get to create these environments and build relationships with young people and youth ministers through coordinating Life Teen Wellington, leading at XLT, living at Mary's Mantle community and now coordinating Young Church Ministries for the Wellington Archdiocese.
My hope is that the young church is a place of inspiration and revival, where we can all encourage each other to be who God has called us to be.
Let me know how I can help! Contact me at youth@wn.catholic.org.nz or l.lloyd@wn.catholic.org.nz
Chris Duthie-Jung: Director, Church Mission
Being involved in contemporary mission ministry in our local Church is both challenging and immensely rewarding.
I come to this role as a husband, a father and a pastoral theologian. Being part of my own family's faith journey has taught me the necessity of connecting the theological with everyday life. This is our mission and it applies equally well for my Church Mission team wherever we are working – in family and young church ministry, parish leadership support and formation, marriage ministry or adult faith formation.
I personally bring to my work a passion for tomorrow's Church. Everything we do today impacts on how and who we will be as Gospel people in the years ahead. Please do contact me or anyone on the Church Mission team to see how we can assist your faith community in becoming more effective as Catholic Christians together in a new era.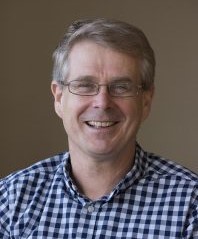 To contact Chris:
04 496 1759 021 0230 5149
c.duthie-jung@wn.catholic.org.nz