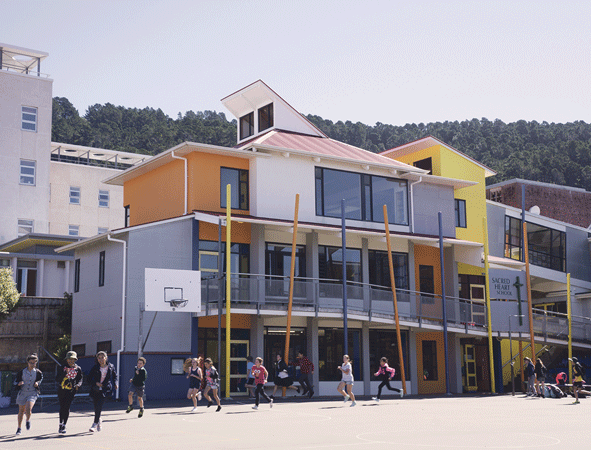 The Archdiocesan Schools Property Manager is Koa Martel.
021 456 404, k.martel@wn.catholic.org.nz
School insurance enquiries
Minor and major maintenance work
Health and Safety
When major building work is undertaken at a school, responsibility under the HASE Act places duties on people who either control the work, or engage others to do the work.
Health and safety are the responsibility of everyone. At a school health and safety is especially the concern of a Board as the occupier of the premises which are used by the Board's employees (e.g. teachers) but also by members of the public (students and their families) and contractors who are engaged to work at the school.
When building work is proposed there are two situations that need to be addressed. The first situation relates to building work carried out at the school by the Board:
As controller of the school grounds it is the Board's responsibility to institute a health and safety plan and systems (such as accident and hazard reporting) and all other steps required to eliminate, isolate or minimise hazards on the grounds. It is important that contractors coming onto the school site are notified of any hazards that might affect them in the course of their work at the School.
The Board also has a responsibility for ensuring that their contractors have a health and safety plan which is approved by their project manager, the principal or school property manager, and that effective action is taken by the contractor to eliminate, isolate or minimise hazards arising from their operations. Contractors must have professional indemnity insurance, public liability insurance and motor third party insurance.
The second situation is where works are carried out at the school on behalf of the school proprietor. In such cases, health and safety responsibility lies with the proprietor and the contractor. The proprietor's responsibility is generally in accordance with the second bullet point above and they or their project manager would make any inspections required to ensure hazards created by the work are eliminated. School personnel do have a responsibility to alert the proprietor, the Archdiocese of Wellington or their project manager immediately to any situation that they consider hazardous.
For further information contact Koa Martel, Project Manager
021 456 404, k.martel@wn.catholic.org.nz