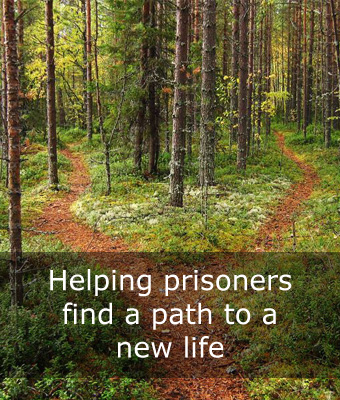 Prison chaplains from around New Zealand came together at El Rancho in Waikanae recently for their annual In-service Training.
Chaplaincy teams in prisons are ecumenical, and include Catholic chaplains and chaplains from other Christian denominations, together with volunteers. Chaplains are managed by the Prison Chaplaincy Service of Aotearoa New Zealand (PCSANZ), an ecumenical body established by seven Christian churches, including the Catholic church.
As well as looking after Christian prisoners, chaplains look after prisoners of all faiths, including Sikhs, Hare Krishna, Buddhist, Muslim, and Jewish prisoners. The chaplains make sure that the right person from a particular faith is brought into the prison to assist the prisoner.
At the In-service Training chaplains spoke about both the difficulties and the joy of their role. A prison is not an easy environment to work in, but the chaplains have good relationships with the prison staff who help facilitate the chaplains' access to prisoners. Many prisoners are very receptive to the chaplains' ministry, and there is joy for the chaplains in seeing how prisoners respond.
Chaplains conduct prayer and sacramental liturgies, Bible studies and help organise religious programmes such as Seasons for Growth. They also do much one-on-one work with individual prisoners.
During their inservice training week the chaplains deepened their understanding of Māori and Pacific cultures, learned about research into volunteering in prisons, and had input and discussion about making their supervision effective and about administrative policies and processes. A highlight of the week was the talk by Stephen Cunningham of the Department of Corrections, who gave insights into the approach Corrections is taking to reduce recidivism.
In the Archdiocese of Wellington there are two prison, Arohata Prison for minimum to high security women prisoners and Rimutaka Prison for minimum to high security men.
David Wootton is the Catholic chaplain for both prisons. Contact him on 04 529 0860, david.wootton@corrections.govt.nz.
Prison chaplaincy video – a prison chaplain's role is to journey with inmates, as they encounter the challenges of incarceration and separation from loved ones and Whanau and come to terms with the harm they have done.
Read about Arohata Women's Prison.