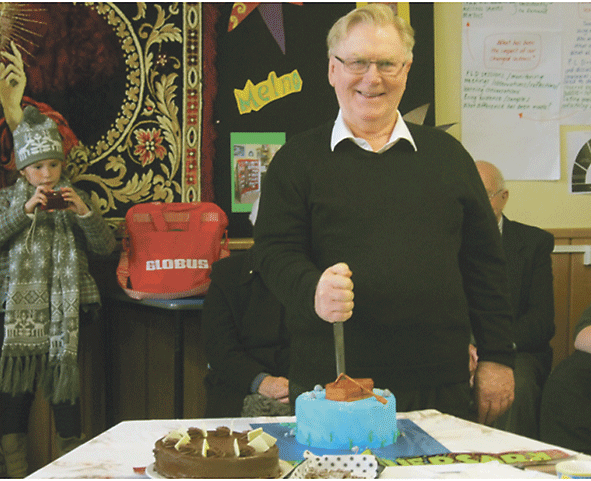 Archdiocesan News
Marg Campbell McCauley
Well wishers from as far away as Whanganui and Hastings joined Sacred Heart parish Reefton to help Fr Phil King Turner SM celebrate 50 years of priesthood on Sunday 30 June.
Fr Phil has served as a priest in Tonga, Samoa, Niue, Flaxmere, and Blenheim and has been parish priest in Reefton for the past seven years.
Around 60 people gathered for an anniversary Mass including parishioners from Murchison, Maruia and Ikamatua. At morning tea in the school afterwards many people made moving tributes thanking Fr Phil for his kindness, wisdom and good works and congratulating him on his commitment and devotion to his vocation.
A cake decorated with a boat symbolising his love of the ocean and his famous captaincy of the mission boat in Tonga for several years, featured in the celebration.
Thank you, Fr Phil, for all you have done and continue to do.