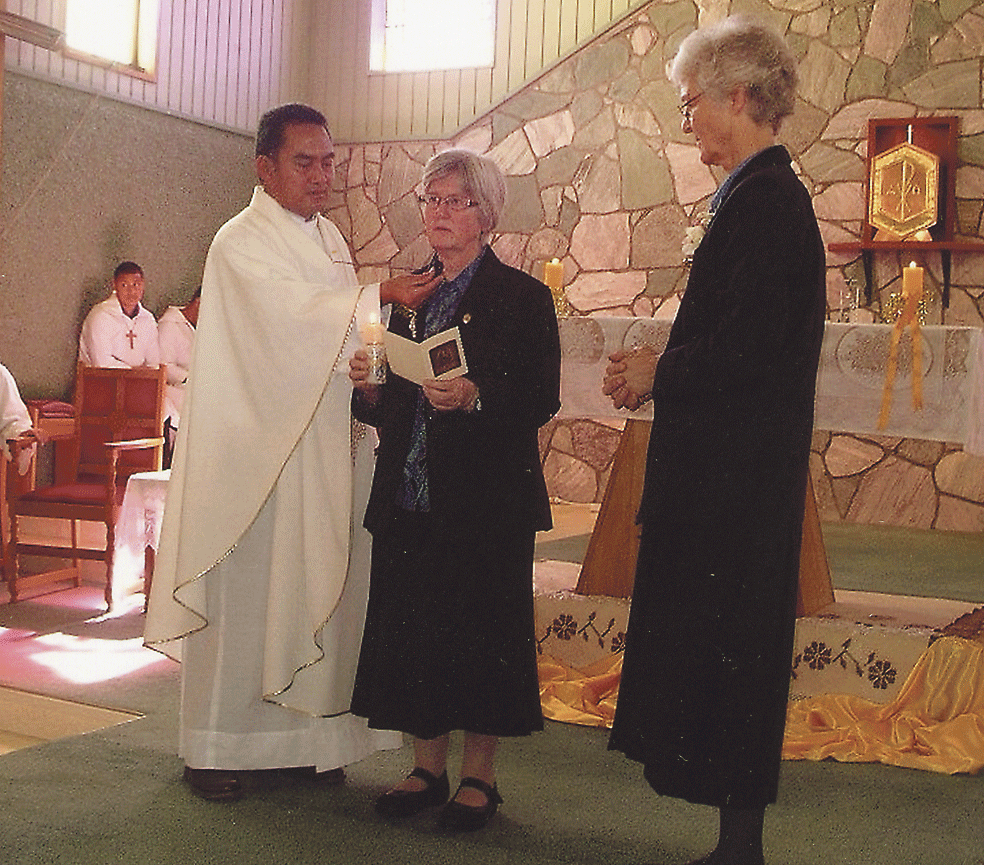 Palmerston North
Gwen Mardle
Gratitude to God 'for choosing me,' overflowed in Sr Mary Graham when she celebrated her 50th jubilee of profession as a Sister of Compassion on 16 March in Hastings.
Family, friends and religious sisters gathered at St Peter Chanel Church to recognise Sr Mary's 50 years of service to the congregation that Suzanne Aubert founded in New Zealand in 1892.
Sr Mary Graham grew up in Whataroa on the West Coast receiving an education from the Sisters of Mercy in Hokitika.
She felt called to religious life in secondary school after reading a pamphlet by Patrick Lawlor called Mother of Compassion.
'When I saw Mother Mary Aubert's face on the cover, I felt she was calling me personally,' said Sr Mary in her testimony.
'As a Compassion Sister, I have been privileged to nurse the sick and elderly including my own mother and to support the helpless and the outcast in their hour of need. Sometimes there was nothing I could say but I was there.
'In my journey of faith and outreach I have sought to cultivate the realness of life and my part in it. Feeling the sufferings of others has been my mission.'
Following the renewal of her vows, her congregational sisters congratulated Sr Mary.
After the Mass, the celebration continued with a multicultural lunch in the parish hall where Sr Mary cut the jubilee cake with the help of her brother Francis.