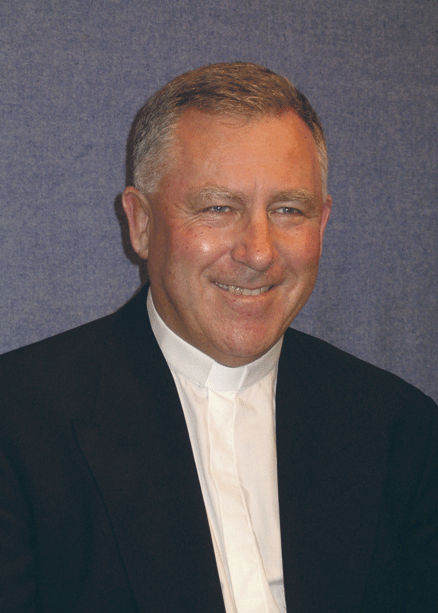 December 2014
Insight
Archbishop John Dew
On Christmas Day this year we celebrate 200 years of the preaching of the Christian message in New Zealand. On that day in 1814, at Oihi Beach in the Bay of Islands, Reverend Samuel Marsden chose this biblical text for his sermon: 'Listen, I bring you news of great joy, a joy to be shared by all the people' (Luke 2:10). Many of us sing these words in the New Zealand hymn
Te harinui, te harinui, tidings of great joy.
Over the past few months, television ads have included short clips from the Hope Project (www.hopeproject.co.nz) described as 'a place where we can all come together to help make New Zealand a more hope-filled place'. This is an initiative of several churches celebrating the bicentenary. They are vignettes of people of hope, ordinary New Zealanders sharing their story of what brings hope into their lives. They are bearers of hope to New Zealand today, with a particular focus on building a hope-filled, bi-cultural partnership between the Crown and tangata whenua. This is Christian hope, tidings of great joy.
As we approach this Christmas season, I wonder how we will celebrate this special family time, in the light of this bicentenary, and in the light of the Synod on the Family I attended in Rome in October? Are our families places of good news for one another, places where hope is nourished?
In his final report on the Synod referring to 'the Gospel of the Family', Pope Francis quoted from an address he gave on 4 October 2014, the feast of St Francis of Assisi: 'In order to walk among contemporary challenges, the decisive condition is to maintain a fixed gaze on Jesus Christ, to pause in contemplation and in adoration' … (#12).
One of the things that inspires and surprises me, year after year as I celebrate Christmas Midnight Mass with very diverse communities, is to linger after Mass to watch parents coming with their children to look at the Christmas crib. There is a look of delight and wonder … and this is not just on the faces of the children! The crib with its bright lights, flowers, animals, and the central figures of Jesus, Mary and Joseph evokes a contemplative response, as the first moments of excited discovery give way to silent prayer and contemplation.
This is the gift I would like each one of you to receive this Christmas season. It is a time to share not only food and drink and presents, but also the deeper meaning of Christmas, of Christ among us, not only as a baby in the crib, but forever. I hope you will take the time to take your children and grandchildren to look at the crib, to spend some time in quiet contemplation of God who has come into our human story.
Sadly, Christmas holidays can also be a time of heightened tensions within families: of financial stress, of children with 'too much time on their hands' with little purpose, of domestic violence as a result of excess alcohol consumption. Let us also take time to remember those children 'who are frequently the object of contention between parents, and are the true victims of family breakdown'.
On the international scene, we see 'societies driven by violence due to war, terrorism or the presence of organised crime' (Synod #8). This too, is the reality of the world 'that God loved so much, he gave his only Son' (John 3:16) to be born into the midst of pain and suffering, that we may have life, and have it to the full.
Several years ago there was a Michael Leunig cartoon in a newspaper that pictured two young boys on their way home from school after taking part in a nativity play. They were still wearing their shepherds' outfits. One said to the other, 'Actually, I never have any trouble with the meaning of Christmas; it's the meaning of the rest of the year that I don't understand'.
Our families are the place where we make sense of the rest of the year.