WelCom June/July 2021
Annette Scullion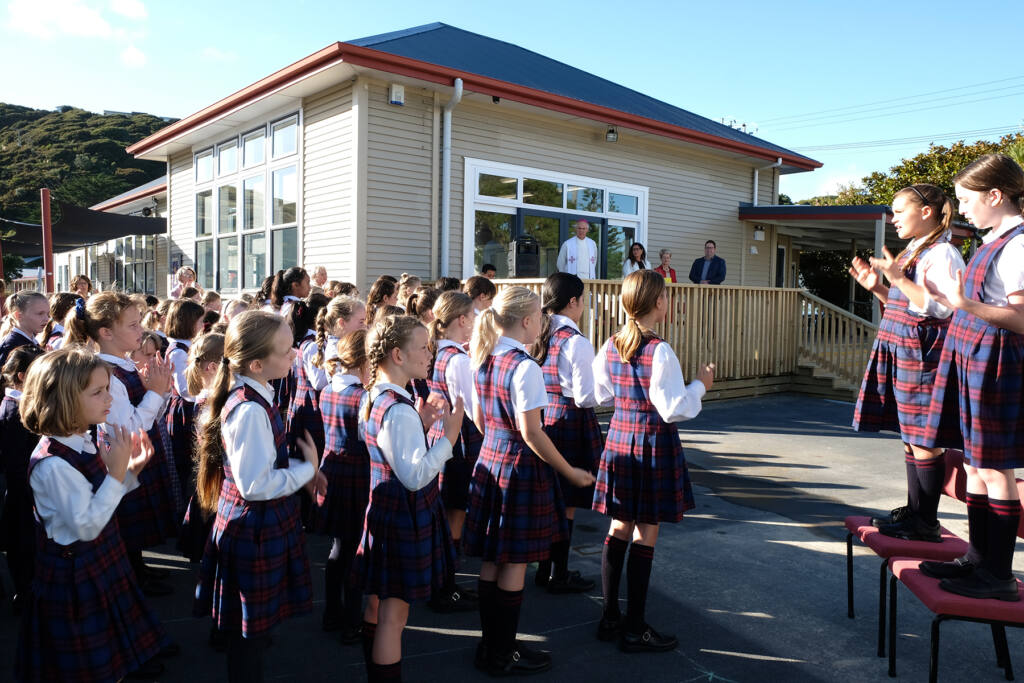 Coadjutor Archbishop of Wellington Paul Martin was a special guest at St Theresa's School in Plimmerton, on Thursday 6 May, to bless and re-open the school's refurbished junior block.
The project was funded by the Archdiocese of Wellington and overseen by Sarita Smit of ADW's schools, property and support services. The project has transformed an existing building of classrooms, which were the original school, into bright, airy, modern and flexible learning spaces for students and staff.
Other guests included Vicar General of Education, Jenny Gordon, past principals, Board members, local principals, members of the school's faith community, family/whānau, Stephen Gueze of Silverwood Architects, project manager Lee Ashby, Peryer Builders as well as staff and students.
After a welcome from the students with waiata and sign language, Archbishop Paul talked to the students about the importance of learning and the importance of knowing Jesus throughout their lives.
Archbishop Paul blessed the students and guests and the 'cutting of the ribbon' by junior students Noah Hesp and Ava Stace signalled the official opening of the refurbished block. Principal Donna McDonald thanked all involved and proudly invited everyone to view the new learning spaces.
Archbishop Paul spoke with groups of students as he blessed each of the new classrooms and spaces.
Morning tea for the guests concluded the celebrations.